Bulk Billed Fast Access Echo Services
St Vincent's Private Hospital Fitzroy
The Outpatient Echocardiography and Ultrasound facility at St Vincent's Private Hospital offers bulk billed cardiac diagnostic and general ultrasonography services.
Services are open to all patients: Private Health Insurance is not required.
Appointments are typically provided within a week, with urgent appointments available daily and timely reporting provided back to your General Practitioners.
Outpatient appointments are available from 7am – 5pm Monday to Friday.
ECHOCARDIOGRAM SERVICES
Echocardiography is a test that uses sound waves to produce live images of your heart. The image is called an echocardiogram. This test allows your doctor to monitor how your heart and its valves are functioning.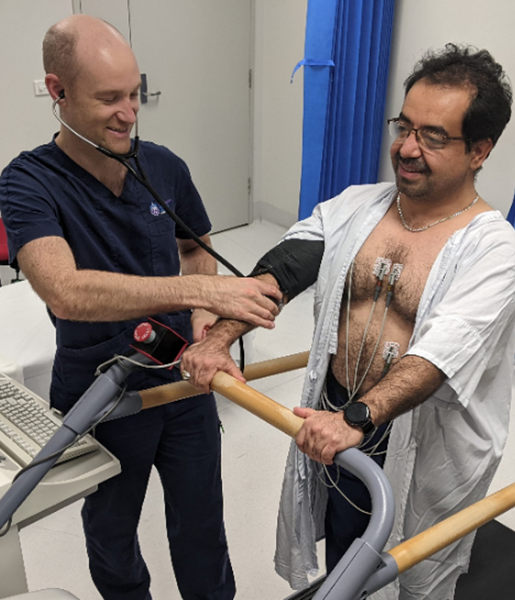 All echocardiogram services are bulk billed.
• Transthoracic echocardiograms
• Exercise ECG's
• Exercise and Dobutamine Stress echocardiograms
ULTRASOUND SERVICES
Ultrasound services are also bulk billed, with no examination splitting, so the whole test is completed at one appointment.
Vascular: carotid renal, lower limb arterial and venous studies
Arterio venous malformations
Abdominal (upper and pelvic), liver density and fibrosis studies
Small part scanning
Muscular-skeletal
Exercise and resting resting ankle brachial index
Varicose veins
Pelvic incompetence
Our cardiac diagnostic suite is open to referrals from surgeons, cardiologists, physicians or General Practioners. For echocardiography services, please download our referral form here.


Please call 9411 7100 or email the request form to cvccadmin@svha.org.au for all appointments.