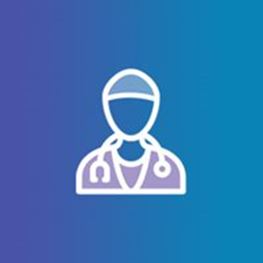 Areas of Interest
Kidney stone treatment Prostate cancer Benign prostate Urological cancers Urodynamics evaluation
St Vincent's Private Hospital Fitzroy, VIC
St Vincent's Private Hospital Werribee, VIC
Epworth Consulting Suites
Room 3, Ground Floor
888 Toorak Road
Camberwell VIC 3124
T: (03) 9805 4381
F: (03) 9805 4397
Level 1, 242 Hoppers Lane
Werribee VIC 3030
Biography
Dr Mariolyn Rajakulenthiran is a Melbourne-based urologist who provides individualised surgical treatment for men and women with benign and malignant urological conditions. She has extensive experience in surgery for kidney stone disease, benign prostate enlargement and prostate cancer.
Dr Rajakulenthiran offers multidisciplinary team care from diagnosis to treatment for patients with urological cancers including prostate, bladder, kidney and testis cancer.
She performs urodynamic assessments for bladder dysfunction and overactive bladder and offers up-to- date treatments including UroLift® and bladder muscle-relaxing injections.
Mariolyn is committed to fostering excellence in surgical education and training through her role as an educator. She has published widely on numerous aspects of urological surgery, and presents her research at national and international scientific conferences.
She obtained her bachelor of medicine and bachelor of surgery degree with honours from Monash University, Melbourne in 2002. She obtained her fellowship in urology from the Royal Australasian College of Surgeons in 2013. She has undertaken surgical training both within Australia and internationally, in laparoscopic and robotic surgery.