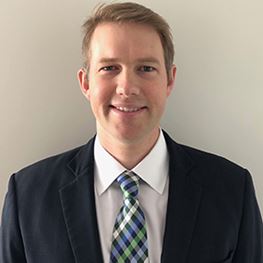 St Vincent's Private Hospital Toowoomba, QLD
GenesisCare
Suite 91, Level 5
Sanford Jackson Building
The Wesley Hospital
40 Chasely Street
Auchenflower QLD 4066
T: (07) 3858 8650
F: (07) 3858 8910
GenesisCare
St Vincent's Private Hospital
22–36 Scott Street
Toowoomba QLD 4350
T: (07) 3858 8600
F: (07) 3858 8610
Biography
Dr Peter Moore is an interventional cardiologist consulting at St Vincent's Private Hospital.
Peter carried out his tertiary education at the University of Queensland, graduating in 2008 with a Bachelor of Medicine, Bachelor of Surgery with first class honours. He became a Fellow of the Royal Australasian College of Physicians in 2015 after completing his advanced cardiology training at the Princess Alexandra Hospital in Brisbane.
He undertook a further interventional cardiology fellowship in Brisbane, and subsequently pursued another fellowship at the Royal Jubilee Hospital and Victoria Heart Institute Foundation in Canada in 2018. Returning to Australia, Peter began practising interventional cardiology in Brisbane, visiting Toowoomba and the Sunshine Coast to offer his services.
In addition to his clinical practice, Peter has published a number of articles in peer-reviewed medical journals, as well as having presented at national and international specialist conferences.