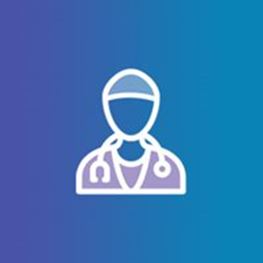 Dr Peter Vickers
MBBS, BDS, CertResOMFS, FRCS, FDSRCS, FACCS, FRACDS
Languages: English, German
Specialities
Oral Surgery (Maxillofacial)
Areas of Interest
Oral cancer
Jaw and facial deformity
Facial reconstruction
Facial trauma
Dentoalveolar surgery
St Vincent's Private Hospital Griffith, NSW
611 Stanley Street
Albury NSW 2640
T: (02) 6041 6041
F: (02) 6041 1175
St Vincent's Private Community Hospital
Consulting Suites
41-45 Animoo Avenue
Griffith NSW 2680
T: (02) 6041 6041
F: (02) 6041 1175
Biography
Dr Peter Vickers is a highly qualified oral and maxillofacial surgeon. He has expertise in transcranial and subcranial osteotomies, head and neck cancer surgery, and corrective jaw and facial surgery.
After completing his tertiary dental and medical studies in Sydney and Adelaide, Peter undertook his oral and maxillofacial surgery training in the Australia, the UK and the USA. He's trained extensively in head and neck, and microvascular surgery, and has completed fellowships with the Royal College of Surgeons in England, the Royal Australasian College of Dental Surgeons, and the Australian College of Cosmetic Surgery.
As well as practising across New South Wales, Peter is also actively involved in academics. He is the Head of Maxillofacial Surgery at Macquarie University's Australian School of Advanced Medicine, and continues to pursue his research interests in bone augmentation with alloplastic materials, and microvascular reconstruction.
Affiliations & Memberships