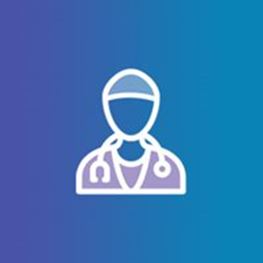 Specialities
Maternity (Obstetrics)
Gynaecology
St Vincent's Private Hospital Toowoomba, QLD
Level 1, Entrance 2
St Vincent's Private Hospital
22–36 Scott Street
Toowoomba QLD 4350
T: (07) 4638 8126
F: (07) 4638 4774
Biography
Dr Zakia Sharif is an obstetrician and gynaecologist who feels honoured to be able to offer compassionate and respectful care to the women of Toowoomba.
Dr Zakia Sharif supports women through all stages of their lives, working with them to tailor treatment solutions that accommodate each woman's needs while still providing safe and up-to-date care.
Born and educated in Iraq, Zakia completed her medical degree and a two-year internship in Baghdad, before emigrating to Yemen with her family in 1993. She practised in Yemen for 6 years and, as the sole female physician in her clinic, saw predominantly women with obstetric and gynaecological concerns.
After moving to Australia, Zakia passed her Australian Medical Council exams in 2003 then went on to complete her specialist obstetrics and gynaecology training in various locations across the country. She became a Fellow of the Australian and New Zealand College of Obstetricians and Gynaecologists in 2012, and soon after found a new home in Toowoomba.