The Mater Hospital is one of Sydney's leading private maternity hospitals.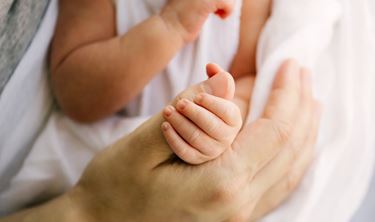 Trusted by over 2,000 families every year
The Mater Hospital is Sydney's premier private maternity hospital, located just 5km from the CBD in North Sydney. With a proud, 100 year old history of maternity services, we are trusted by over 2,000 families every year.
We have a reputation for high-quality, family-focussed and responsive care, delivered by an integrated team of Sydney's leading obstetricians, respected midwives, maternity social workers and lactation consultants, to guide in the planning and development of your pregnancy journey
We look forward to welcoming you to Mater Maternity where we specialise in collaborative, supportive care.
Our comprehensive maternity services provide support to families during pregnancy, birth, and postnatal care. This includes antenatal classes, pre-admission midwife support, private rooms for all patients complete with a comfortable fold out bed for a partner/support person stay, room-service, post-natal classes and breastfeeding support clinic.
Mater Maternity offers state of the art maternity services and facilities for new and expecting parents. Our key services include our recently renovated Birthing Suites and Maternity Ward accommodation, room service with an all-day breakfast menu and Special Care Nursery with dedicated specialist staff.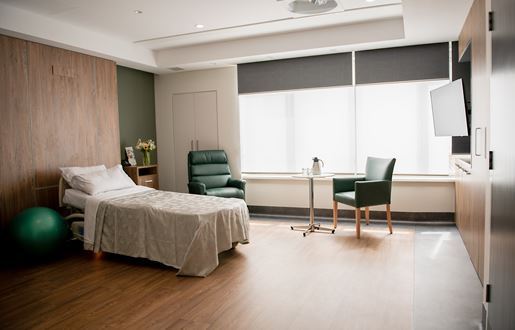 Our luxurious and spacious new birthing suites have been created with mothers and their families at the heart of their design to provide a relaxed and calming environment. The ensuites include adjustable double shower heads for relaxation or to massage specific areas of pain, such as the lower back. Spacious baths in three ensuites provide deep water immersion as a natural option for the management of pain during labour.
The Special Care Nursery is for babies who need a little bit of extra care after birth. The Mater is the only private hospital in Sydney with a Level 4 SCN, and is staffed by a full time Neonatologist and neonatal intensive care trained nurses, featuring private rooms and family-centred care.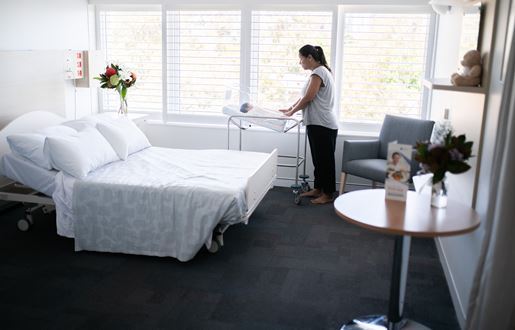 Maternity Ward Accommodation
We're home to 34 private ensuite maternity rooms, complete with a fold-out sofa bed for your support person, who is welcome to stay overnight. All have wi-fi, a TV, a bar fridge, a wardrobe and a bedside locker. Luxury family suites, with a double bed, are also available.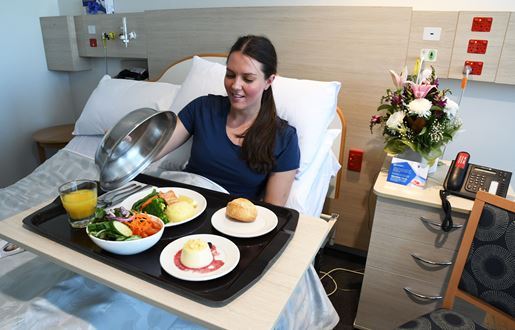 We offer full room service for all meals and even have an all-day breakfast menu. Your fresh, cooked-to-order meal will be delivered in under 45 minutes from placing your request. Alternatively, you also have the option to pre-order a meal and have it delivered at a specified time.
Additional Services
Birthing and parenting classes

Dedicated caesarean theatre and recovery room

Breastfeeding support clinic

Comfortable single bed for partners/support person
As soon as your pregnancy has been confirmed and you have booked with one of our
Obstetrician
s
, you can then make a booking with the hospital via our
Online Booking Form
.
This will vary based on your health fund and level of cover. We recommend getting in touch with your health fund and asking the following questions:
Do I have any waiting periods?
Do I need to change my level of cover to ensure my baby is covered if admitted to the Special Care Nursery?
Do I (or my baby) have an excess or co-payment on my level of cover?
Are there any other financial gaps?
Are there any exclusions on my level of cover?
All our postnatal rooms have a fold out bed so that couples can stay together as a family unit, sharing the special moments of your baby's first days. Partner meals can be ordered through room service at an additional cost.
We also have double suites which incur an additional cost of $110 per day and include a double bed and all partner meals. This is not refundable by any health funds. Family rooms cannot be booked advance.
This may vary depending on the patient but typically patients who give birth naturally will stay for 4-5 days and patients who have a Caesarean section will stay for 5-6 days.