Education & Classes Caesarean Sections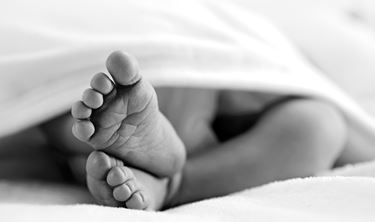 Managing your birth
Watch the videos below for a holistic overview of caesarean sections and gain an understanding of your maternity teams role in supporting you before, during and after a caesarean birth. We encourage you to ask questions on your physical and emotional wellbeing so we can tailor our support to your needs.
With Midwife, Michelle Walsh
If you have an elective caesarean section booked, you will receive a phone call a couple of days prior to your admission. Michelle Walsh, one of our pre-admission midwives guides you through this phone call discussion and what you need to do in preparation for your elective caesarean section.
What to expect during your C-section
With Obstetrician, Dr Fiona Cowell
Watch this video to gain an understanding of a caesarean section birth and the obstetricians role.
The role of your Anaesthetists during your C-section
With Anaesthetist, Dr Simon Jones
Your anaesthetist plays an important role in creating an environment for your birth that enables you to stay awake, comfortable and calm to enjoy the exciting time of your baby's arrival.
The role of your Paediatrician
With Paediatrician, Dr Joel Sadowsky
Your paediatrician is responsible for the care of your baby once born. Dr. Joel talks through the appearance of your newborn directly after birth and the newborn checks done during this period.
Watch the exciting arrival of a beautiful baby born via caesarean section and share in the journey with this gorgeous couple who kindly allowed us to film their caesarean section experience at St.Vincents Private Hospital Melbourne. See Dr. Fiona Cowell, Dr. Simon Jones, Dr. Joel Sadowsky and Midwife Fiona Steele in action during this birth.
Recovery after a C-section
With Physiotherapist, Chloe Lorback
Find out what can help you with your healing, just after giving birth. One of our physiotherapists visits you in the maternity ward a few days after delivery.
With Physiotherapist, Chloe Lorback
After birth, gradually building up your strength is key to providing your body the time it needs to heal. Chloe guides you through how to smoothly transition back to low impact exercise post caesarean section.
With Physiotherapist, Chloe Lorback
In the early days when recovering, remember to take it easy whilst your body is healing. Chloe touches on lifting positions to avoid, the best way to cuddle your toddler and situations to ask for help.
With Physiotherapist, Chloe Lorback
Watch as Chloe shares a great way to check whether you are safe to start driving again. Try this approach to test that you have no discomfort or hesitation before getting back behind the wheel.
Unpacking pregnancy: Vaginal Birth After Caesarean (VBAC)
With Obstetrician-Gynaecologist, Dr Lionel Steinberg
In the right circumstances a VBAC can be a good birthing choice. Hear Dr Steinberg weigh up some of the benefits and risks to help you decide whether this is the right option for you.
Disclaimer
This information is of a general nature, which may not be relevant to you. Any surgery or invasive procedure carries risk. We encourage you to speak with your doctor about your condition.