Nurses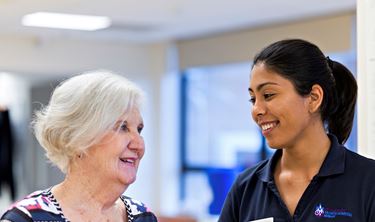 Nursing excellence at our hospitals
At St Vincent's Private Hospitals, our nurses strive to deliver the highest standards of quality and safety with a commitment to excellence in compassionate, patient-centred care.


Nurses at our hospitals thrive in a supportive working environment that includes teamwork, educational support and professional development, clinical education programs and competitive salary packages- including the opportunity to increase take-home pay.


Over time, we have built a culture of success that has enabled us to achieve a remarkable level of engagement amongst our nurses.


We show our commitment to continuing education through our partnerships with several universities where our nurses can further their professional development. We also provide nursing experience opportunities to final year school students and we support a program of cadetship in nursing for First Australians.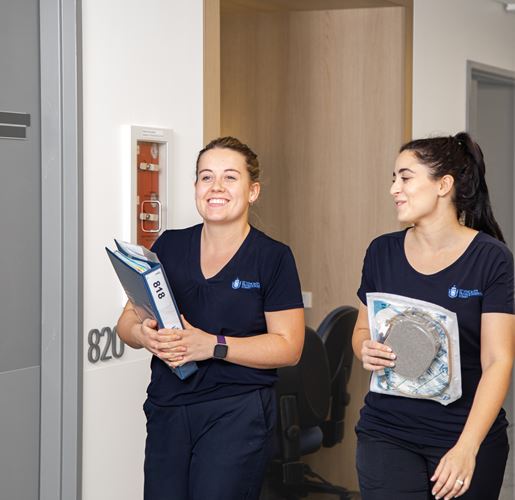 We welcome overseas nurses
St Vincent's Private Hospitals value diversity and we welcome applications from overseas nurses and midwives.
To work as a nurse or midwife in Australia, you need to apply for and be registered with the Australian Health Practitioner Regulation Agency (AHPRA) through the Nursing and Midwifery Board of Australia (NMBA).
You'll also need to apply for a visa issued by the Australian Department of Immigration and Border Protection (Australian Immigration Department).
These two application processes are entirely separate and success in one does not automatically guarantee success in the other.
Gaining Australian nursing registration
The registration process through the NMBA can take some time, so we recommend commencing the application process as soon as possible. Visit the Nursing and Midwifery Board's website for details on how to apply for registration.
Once your nursing registration is finalised, you can make an application to work for St Vincent's Private Hospitals.
If your application is successful, you'll need to undertake a National Police Check before being appointed to the role.
To work in Australia as a midwife or nurse you'll need a Temporary Skill Shortage (TSS) visa and need to be sponsored by an approved business. This visa allows you to:
Work in Australia for a defined period of time
Bring members of your family unit to work or study in Australia
Travel in and out of Australia as often as you want
You can be in or outside Australia when you lodge your application.
You must have a valid passport or other travel document for this visa. If you plan to get a new passport, you should do so before applying for your visa.
For successful candidates, visa sponsorship and relocation assistance is available. Visa sponsorship is subject to Australian visa requirements.
More information for medical professionals