Specialists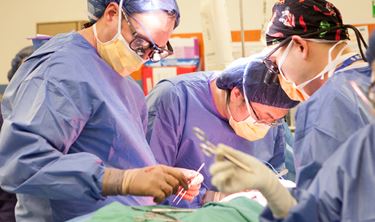 Private practice opportunities
We're proud to have skilled and world-renowned specialists consulting and performing procedures at our hospitals. Many are at the forefront of research in their disciplines, pioneering new technologies and advancing their surgical and medical skills.
Our specialists partner with researchers and innovators to design and review practices and techniques, educate and mentor other practitioners and contribute to national review and policy making.
If you would like to join us, we have private practice opportunities available for appropriately qualified specialists. Please see the current opportunities below or contact us.
Specialists working with St Vincent's Private Hospitals will enjoy:
Onsite consulting suites
Access to a wide range of onsite services
Highly qualified nursing and support staff
Opportunities to liaise with local General Practitioners and present at educational events
Professional marketing support provided by the hospital to help generate private patient referrals
Contemporary diagnostic, surgical and procedural technology
A well-established medical community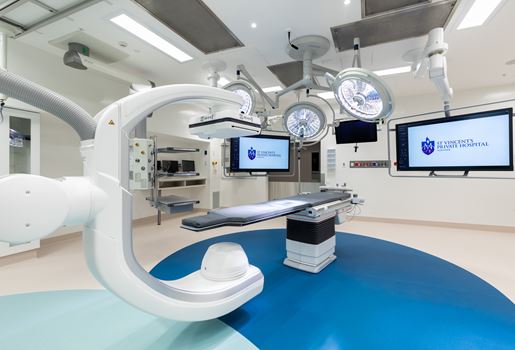 Apply for hospital accreditation/credentialing
We are a Catholic, not-for-profit, private health organisation and our policies and practices reflect the ethical and moral teachings of the Catholic Church.
Our confidential, online hospital accreditation process involves reviewing the credentials and practices of private health professionals. This helps us ensure that the care we provide is delivered only by appropriately qualified professionals who perform at a consistently acceptable level.
Please complete your application for accreditation here in our online portal.
Our accredited practitioners must agree to respect and observe:
Before you begin your online accreditation/credentialing application
To complete your application, please have scanned electronic copies of the following:
Curriculum Vitae
Current Medical Indemnity Certificate of Currency
Medical registration from the Australian Health Practitioner Regulation Agency (AHPRA)
Certificate of Continuing Medical Education (CME) from your college CME program
Evidence of Fellowship and post-Fellowship qualifications/certificates
Copy of Radiation Licence (if applicable)
Evidence of your primary medical qualification (if primary medical qualifications were obtained overseas)
You'll also be asked to provide the following:
Medicare provider number
Prescriber number
Your 16-digit Individual Healthcare Provider Identifier (HPI-I) as issued to you by AHPRA. If you don't know your HPI-I, you can obtain it via:

The AHPRA website www.ahpra.gov.au using your login account, or
By calling AHPRA on 1300 419 495 Monday to Friday 9.00am to 5.00pm

Names and contact details of 3 referees:

One of which must be your current supervisor or colleague from the same facility, or from another facility within the same specialty
Who are recently familiar with your clinical capabilities (at least one from your own profession)
Who can attest to your recent practice and have known you for at least 12 months within the past 3 years
Mandatories:
It's also mandatory for you to undergo a criminal history check.
Please complete a Fit2work form as part of your application.
Please complete your application for accreditation here in our online portal.
The application process
Applications for accreditation are considered by each sites governing committee, who then make recommendations to our Medical Advisory Committee. These committees meet every 6 to 8 weeks. If your application is successful, you'll be formally notified within 14 business days of the Committee's scheduled meeting date.
Other types of accreditation
Temporary appointment
Our Chief Executive Officer or Director of Medical Services may consider applications for temporary appointment. If you're seeking a temporary appointment, please advise our Credentialing Officer by contacting us.
Changing your scope of practice as an accredited practitioner
If you wish to change your scope of clinical practice in any way, for example, undertaking a specialised procedure or service delivery (but still within your defined specialty) for the first time, or undertaking a new interventional or surgical procedure or clinical service for the first time at a facility, please advise our Credentialing Officer by contacting us.
Renewal of accredited practitioners
If you're already an accredited practitioner at St Vincent's Private Hospitals, you must apply for re-accreditation before the term of your accreditation expires in order to maintain current accreditation with us. We'll notify you of your pending accreditation expiry date at least 3 months before and advise you of the processes to follow for applying for re-accreditation and reviewing your ccope of clinical practice.
More information for medical professionals