Mater Hospital COVID-19 Update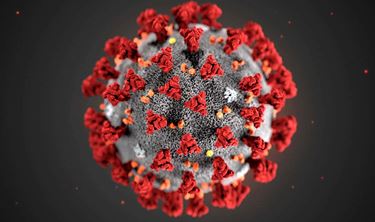 COVID Tests now conducted at admission.
Patients who are coming to the Mater Hospital will have a rapid antigen test (RAT) conducted at the time of their admission. Patients no longer need to have a test done prior to their admission.
Information for visitors
From Monday 16 May 2022
Maternity: One visitor per day. Visiting hours are 3 - 5pm and 6 - 8pm. Partners are permitted at any time. They must wear a mask in all general areas of the hospital and if a Mater midwife or staff member enters the patient's room. (* See below for restrictions.)
General Wards: Two visitors per day. Visitors can stay for a maximum of 2 hours. Visiting hours are 10:30am - 8:00pm. Visitors must have had at least two doses of a recognised COVID vaccine if they are 12 years and older, or one dose if aged from 5 to 11 years (unless they have a medical exemption). Therefore children under 5 years are not permitted. (*See below for further restrictions.)
Exemptions can be made on compassionate grounds (end-of-life), for patients under 18 years of age, or patients with a disability requiring a support person. Exceptions need to be approved by the CEO, Director of Clinical Services, Deputy Director of Clinical Services or After-hours Director of Nursing. Please refer to our exemption request form below.
A support person may remain with a patient and is not restricted to visitor restrictions if they are a carer for a child under the age of 18, a carer for a patient with a disability, or to provide end of life care. To be approved by the Nurse Unit Manager or After Hours Director of Nursing.
VISITORS MUST WEAR A FACE MASK AT ALL TIMES.
Visitor Exemption Requests
If you feel you should be granted an exemption for compassionate reasons, please submit the below form.
You cannot visit the hospital if:
You are unwell
You are not fully vaccinated, ie at least 2 doses of a recognised COVID vaccine if you are 12 years and older, or one does if aged from 5 to 11 years (unless you have a medical exemption).
Children under the age of 5 years
You have been diagnosed with COVID-19 or asked to quarantine
You have returned from overseas in the last 7 days (excluding safe travel zone countries)
You have had contact with a person with COVID-19 in the last 14 days
You have been tested for COVID-19 and are waiting to receive the results (except for tests due to surveillance testing obligations), or have tested positive to COVID-19 within the last 10 days.
You have COVID-19 symptoms of fever (37.5 degrees or more), cough, shortness of breath, sore throat, loss of smell or taste, runny nose, diarrhoea, nausea, vomiting or fatigue
When you arrive
Prior to entry, all hospital patients and visitors are required to scan the QR code using your mobile device (note we do not use the Service NSW app) when you arrive at the hospital entrance. If you do not own a smartphone one of our friendly Mater Hospital staff will be happy to assist you.
Outpatients attending doctor appointments in the Mater Clinic, Mater Imaging or Genesis do not need to check-in with the hospital.
After completing the form, present to our reception desk.
Confirm your COVID vaccination status.
Wear a mask at all times.

Social Distancing
When you enter the hospital, you will need to continue to exercise social distancing by keeping 1.5m from others and clean your hands regularly using soap and water or the alcohol-based hand rub provided.
All patients and visitors are strongly encouraged to download and read our information pamphlet on understanding and avoiding the COVID-19 virus.