Education & Classes Breastfeeding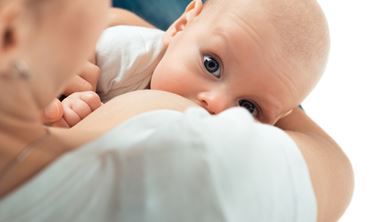 Breastfeeding is encouraged and all staff are trained to assist you with any difficulties that you may experience.
A lactation specialist is available if required during your hospital stay to offer professional assistance on your care and the baby's feeding technique.
Breastfeeding classes are also offered in the Patient Lounge – Class Schedules are available in patient rooms.
Breastfeeding Clinic Now Open!
Mater Maternity is pleased to announce our new Feeding Support Clinic. The Clinic supports postnatal women through their breastfeeding journey after leaving hospital.
The Clinic will be run by experienced International Board Certified Lactation Consultants, Denise Condon and Alannah Fitzmaurice, who both currently work at the Mater Hospital.
The Clinic is open to Mater patients from 10am – 2:30pm, Monday – Friday.
Each appointment runs for 45min and costs $80. Subsidised hospital parking will be available at $6/hour.
To make an appointment, please call 9900 7671.