Patient resources Gastric Polyps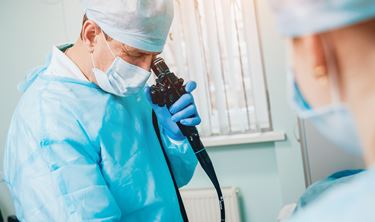 Gastric Polyps
What are Gastric Polyps?
A polyp is a growth in an organ in your body. In the case of Gastric Polyps this means that there is a mass of cells that have formed in the lining of your stomach.
Symptoms
These polyps don't usually cause any signs or symptoms but you may experience:
Pain
Tenderness
Nausea
Vomiting
Bleeding
Causes
Polyps are caused by abnormal cell growth of cells. The risk of gastric polyps increases with the following:
Increasing age
Chronic inflammation or irritation of the tissue where polyps form
Bacterial stomach infections
Family history or genetic syndromes
Regular use of proton pump inhibitors
Treatment
Treatment will depend on the type of polyp. Your doctor may have taken a biopsy, which is a small tissue sample of may have removed the polyp entirely. This will then be sent to the laboratory for analysis. Your doctor may then meet with you to discuss you results or you may need to follow-up with your GP.
Most polyps are benign, which means that they are non-cancerous, but some might become malignant (cancerous), which means they can spread.
Your Doctor may recommend regular monitoring of gastric polyps.
References
https://www.omicsonline.org/austalia/stomach-polyps-peer-reviewed-pdf-ppt-
https://ww.healthdirect.gov/polyps
https://www.mayoclinic.org/diseases-conditions/stomach-polyps/symptoms-causes/syc-20377992