Patient resources Speech Pathology- Videofluoroscopic Swallowing Studies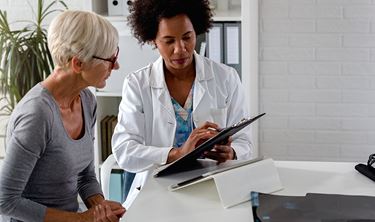 Speech Pathology- Videofluoroscopic Swallowing Studies
Videofluoroscopic Swallowing Studies- An instrumental assessment of swallowing
Your Speech Pathologist has recommended a Videofluoroscopic Swallow Study to further investigate your swallowing function.
A VFSS may be indicated for a number of reasons, including:
Identification or highlighting of characteristics suspicious of dysphagia.
More information is required to diagnose the swallowing difficulty, determine the cause and recommend exercises or strategies to improve the swallow.
What is a Videofluoroscopic Swallow Study (VFSS)?
VFSS is an X-Ray of swallowing and is known as the 'gold standard' for the assessment of oralpharyngeal dysphagia. It is a moving X-Ray picture that shows the movements of your mouth and throat during swallowing. It allows the Speech Pathologist to clearly see how food/fluid passes through the throat and whether food/fluid enters the airway/lungs.
The aim of the study is to:
Obtain objective information regarding swallowing structures and how they move.
Determine swallow safety and efficiency – whether any food/fluid enters the lungs.
Identify compensatory strategies.
Determine the appropriate diet and fluids.
Assist in the planning of dysphagia exercises/ rehabilitation (if required).
Assist in identifying the cause (particularly if swallow presentation is not explained by clinical examination).
What happens when you have a VFSS?
A Radiographer and a Speech Pathologist will be present for the X-Ray.
As instructed by the Speech Pathologist, you will be asked to eat and drink while the X-Ray is being recorded. Multiple pictures will be taken at a time and will be played back like a video.
A contrast will be mixed into a variety of appropriate drinks and/or food so that it can be clearly seen in the X-Ray image.
The contrast products used at SVPHT are Omnipaque & Barium.
No need to fast for the study.
The procedure is recorded so that it can be analysed, the Speech Pathologist will be able to discuss some preliminary results with you after the study.
It is expected the procedure will take at least 30 minutes.
Some private health insurers do not cover the entire fee charged by QLD X-Ray. Please ask your Speech Pathologist if there will be an out of pocket expense.
For more information:
Contact a Speech Pathologist
Talk to your doctor
For further information please contact:
St Vincent's Private Hospital Toowoomba Speech Pathology Service
Telephone (07) 4690 4052

What is a Videofluoroscopic Swallow Study (VFSS)?