Post graduate programs for registered nurses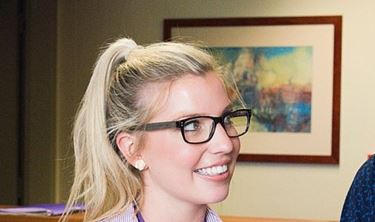 Post graduate programs for registered nurses
St Vincent's Private Hospital Melbourne is committed to excellence in education and the professional development of our nursing staff. We offer a comprehensive range of Graduate Certificate Programs for Registered Nurses in a wide variety of speciality practice areas in partnership with various universities.
Undertaking a Graduate Certificate Program with SVPHM allows Registered Nurses to develop their clinical skills and knowledge to the level 4 advanced practitioner. St Vincent's Private Hospital Melbourne encourages and supports the ongoing development of Registered Nursing staff to gain postgraduate qualifications.
Post Graduate Studies Financial Support
The Post Graduate Program at St Vincent's Private Hospital Melbourne is proudly supported by the St Vincent's Foundation, our charitable arm of the St Vincent's Health Australia, which provides providing generous funding from donors towards your Post Graduate studies. This funding is available to all Post Graduate Nurses accepted into the program.
Dedicated Education Team
Our nurses are mentored and supported by our highly skilled Education Team to facilitate the application of theory to practice and the development of advanced critical thinking to produce competent and capable practitioners.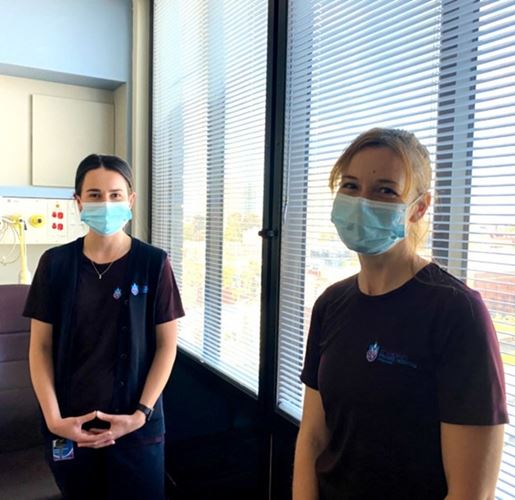 Ongoing employment and career development
Upon successful completion of the Graduate Certificate, St Vincent's Private Hospital Melbourne offers many opportunities for further career progression within the clinical area, management, quality & risk or education.


Locations
St Vincent's Health Australia is Australia's largest not-for-profit health and aged care provider. We operate 6 public hospitals, 10 private hospitals and 23 aged care facilities across Victoria, New South Wales and Queensland. Along with three co-located research institutes – the Victor Chang Cardiac Research Institute, the Garvan Institute of Medical Research, and St Vincent's Institute of Medical Research – we work in close partnership with other research bodies, universities, and health care providers.
Of the 10 private hospitals, 4 are located right here in Victoria and you will very well be employed to work at one those or potentially more than one of those.


Our sites are located at Fitzroy, East Melbourne, Kew and Werribee.
Post Graduate Streams Offered
How to apply?
Successful applicants will:


Have Australian Health Practitioner Regulation Agency (AHPRA) registration as a Registered Nurse.
Have completed a minimum of 12 months experience in a clinical area relevant to the program you are applying for.
Be able to work in a self-directed capacity to complete all academic and clinical requirements of the program.
Be an Australian Citizen or Permanent Resident.
Be committed to work a minimum of three shifts a week.
Your application must include:


Cover Letter, stating the specialty/program you are applying for, why you want to complete further studies in your field of choice and why you would like to work for St Vincent's Private Melbourne.
Curriculum Vitae, including the names and contact details of two professional referees.
Requirements


Criminal record and/or child protection checks will be conducted and will form part of the selection criteria for this role.
SVPHM has a duty of care under work health and safety legislation to eliminate and/or control the risk of transmission of vaccine preventable diseases (VPD) in healthcare settings. You are therefore required to comply with the SVHA Staff Health Screening Immunisation Policy, which, depending on the role you perform in the organisation will require you to undergo mandatory immunisations/vaccinations (including flu vaccinations).
When can I start?
Flexible start dates are available. Interviews are currently taking place, so if the St Vincent's Private Post Graduate program excites you, you can get a head start now and enjoy getting to know us before your post graduate program commences in 2023.
Next steps
To find out more about applying for one of our Post Graduate roles, go to our Workday listings.