SVPH Northside held a blessing of the new hybrid operating theatre
By SVPHNS staff
St Vincent's Private Hospital Northside's Chief Executive Officer Oli Steele and Chair of the St Vincent's Health Australia Board, Ms Anne Cross AM, together with the Archbishop of Brisbane, Mark Coleridge were present at the ceremony.
At the opening of the event, Mr Steele welcomed honoured guests and members of the St Vincent's community to the ceremony.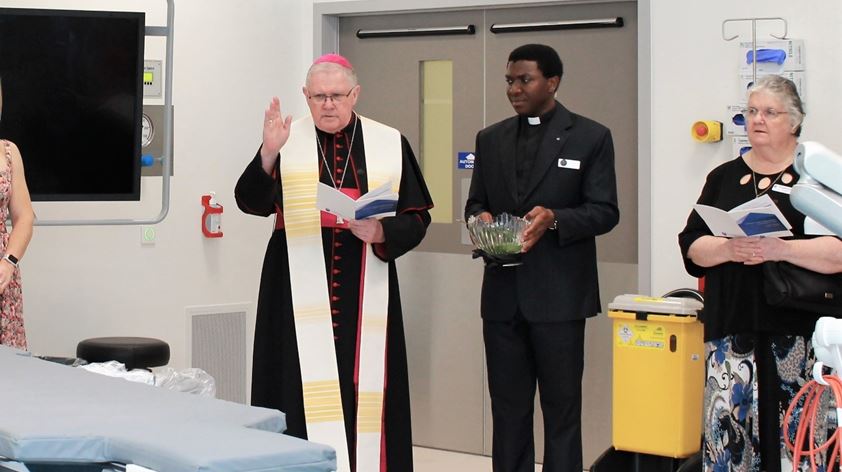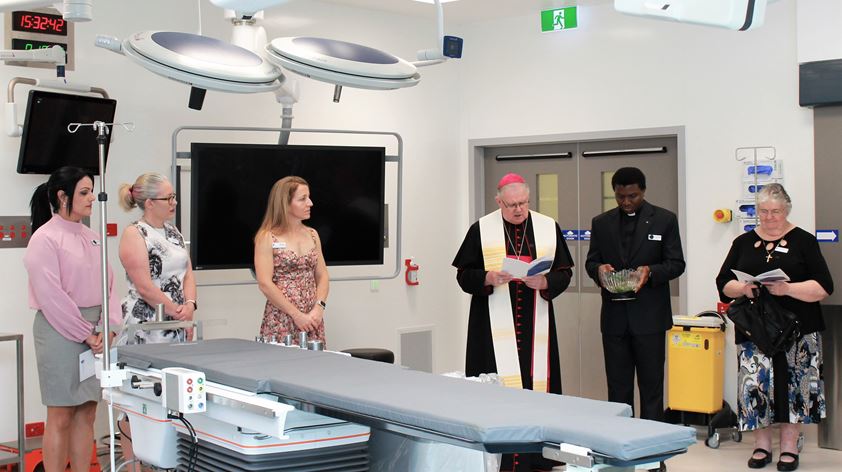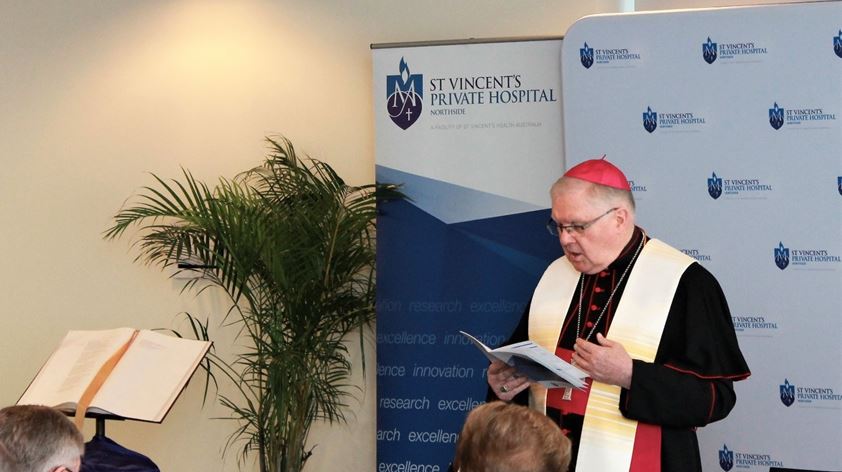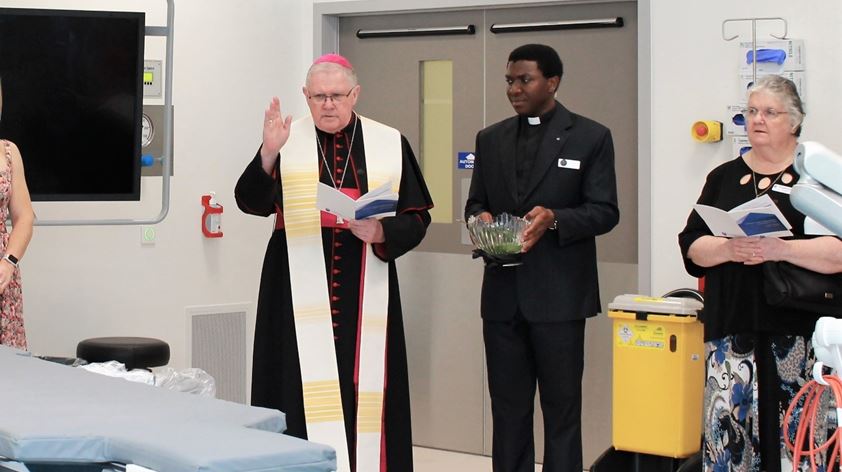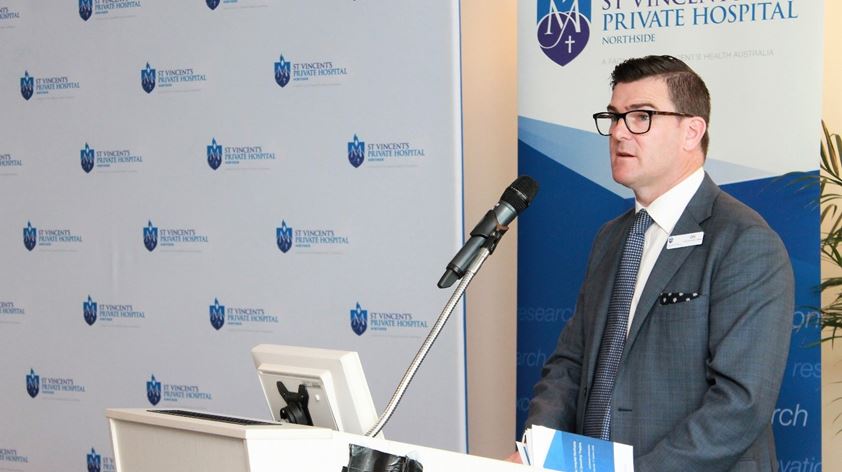 Mr Steele said, "Today marks a special day for the St Vincent's community. This new hybrid operating theatre will help enhance and grow existing cardiac surgical services available at the hospital, in addition to serving as a platform for endovascular surgical services.
"Here at St Vincent's Private Hospital Northside, we are committed to caring for those in need and this new theatre supports the growing need for advanced interventional and minimally invasive procedures."
Archbishop Coleridge presided over the blessing offering prayers for the theatre, staff and patients in the hospital.
The blessing of the hybrid operating theatre by Archbishop Coleridge marked a significant day for the hospital's investment in its newest procedural space. The installation of the new hybrid operating theatre was funded by the hospital as part of a major $11 million development project.
Two days following the blessing ceremony, St Vincent's Private Hospital Northside celebrated the official opening of the theatre on Monday 19 October 2020.