Henry Naseby - Lip blister removal
Patient Profile
A few months ago, 14-year-old Henry Naseby developed a small blister on the inside of his lip which needed to be surgically removed. Fortunately, there was an option close to home that allowed Henry to be treated within two short weeks.
Brett Naseby, Henry's father, took his son to the doctor as they were curious about his blister and why it hadn't yet subsided.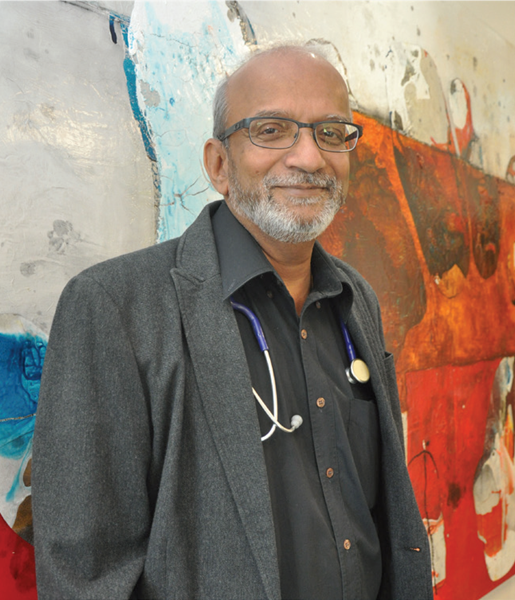 "We consulted with Dr Jaya and as he was making arrangements to book Henry in for surgery, I mentioned that we had private health insurance and asked if it were possible to utilise St Vincent's Griffith," explains Brett Naseby.
Brett expressed how accommodating Dr Jaya was with his request, and how glad he was that he queried this. Dr Jaya assured him that there would be no problem doing this procedure at St Vincent's Griffith, and it would in fact get done much sooner than it would through the public system. Within two short weeks Henry was operated on by Dr Jaya with his procedure being completed at St Vincent's Griffith.
Dr Jaya has been working at St Vincent's Griffith for a couple of months now and also works at Griffith
Base Hospital, which he has done for over 15 years. He provides elective and emergency surgical services to Griffith residents at both hospitals.
The Naseby's story highlights why it is such an advantage having a reputable community doctor such as Dr Jaya working between both hospitals.
Brett, like most, is a busy working parent, so he found it really beneficial having Henry's procedure done here in Griffith, rather than travelling hours out of town or waiting months in the public system.
"Health practitioners should discuss all the possible options with their patients, including whether they
have private health insurance, before deciding on any outcomes. I think doctors should be referring patients to our community-funded hospital rather than sending them to Wagga Wagga or Canberra," said Brett.
"Sending patients out of town should be the last resort." Brett expressed how grateful he was to have dealt with Dr Jaya in the initial consultation as he welcomed the idea of Henry being treated at St Vincent's Griffith. He emphasised how much easier it was for him as a parent to have the option of taking his son to the local private hospital, and not having to take extra time off work.