MedCompanion App
St Vincent's Private Hospital Fitzroy
Did you know over 700,000 colonoscopies are performed every year in Australia with 25% of them needing to be repeated because of poor bowel preparation? Bowel preparation, also known as 'bowel prep', involves taking medication to empty your bowels before undergoing a colonoscopy. This process enables the endoscopist to have good visibility to examine the bowel adequately. If the prep does not work as well as anticipated, it can result in poor visibility and the procedure can take longer than necessary or rescheduled. For some, poor bowel preparation results in an additional avoidable procedure, but sadly for others it can result in delayed cancer diagnosis.
Poor bowel preparation can occur for a number of reasons. Being able to obtain the prescribed medication, following a specific diet in the days leading up to your procedure and understanding the bowel preparation instructions are some ways to improve the quality of bowel preparation.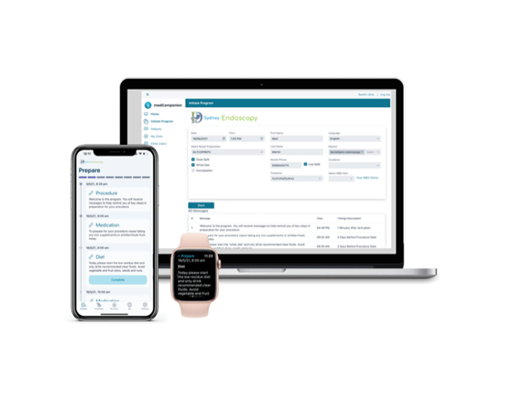 Associate Professor John Ding, a St Vincent's Private Hospital Melbourne gastroenterologist, has seen first-hand the impact of poor bowel prep through his regular colonoscopy lists and performing these procedures as the Lead for National Bowel cancer screening program at St Vincent's Public Melbourne. He knew he needed a way to improve how information is presented to patients when preparing for a colonoscopy. With detailed and personalised information for bowel prep, he knew it could optimise his patient's chances of avoiding unnecessary procedures and decrease the risk of missing polyps; some of which can grow to become cancer.
Through innovation and the improvement of digital technology, Associate Professor Ding developed medCompanion (Medcompanion.com.au), an app that dispenses information to patients in a more accessible format. Not only does it make the instructions of taking bowel preparation clear and personalised, it better educates patients from all cultural backgrounds, giving them the best preparation to receive the best possible outcome.
"The patient experience is critical to achieving better quality colonoscopies. I am a clinical researcher who engages in clinical trials and believe strongly in quality improvement, and I wanted to design something that is personalised and useable for all patients. But we must be agile and move with the times. It is an easy decision to develop something like this that has minimal risk and is a companion for patients when undergoing a colonoscopy." – Said, Associate Professor Ding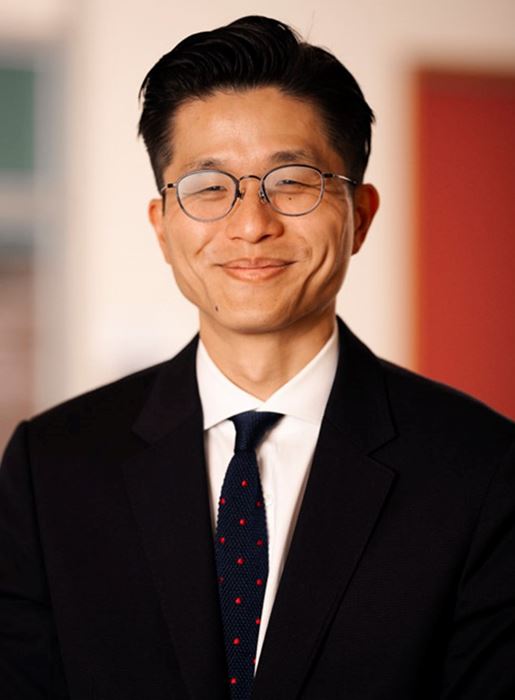 Based on personalised information entered by the clinician and the patient – the medCompanion App can create personalised bowel preparation information and reminders to suit any individual. There are over 2,000 specific individual sequences, known as 'companions', within the app. These can be personalised based on the preferred language, past history of constipation and medications.
The app offers an Uber-style service where patients can order their bowel preparation medication online to create accessible health care from the comfort of the patient's home. Home delivery services are also accessible via the medCompanion website at : https://www.medcompanion.clinic/home-delivery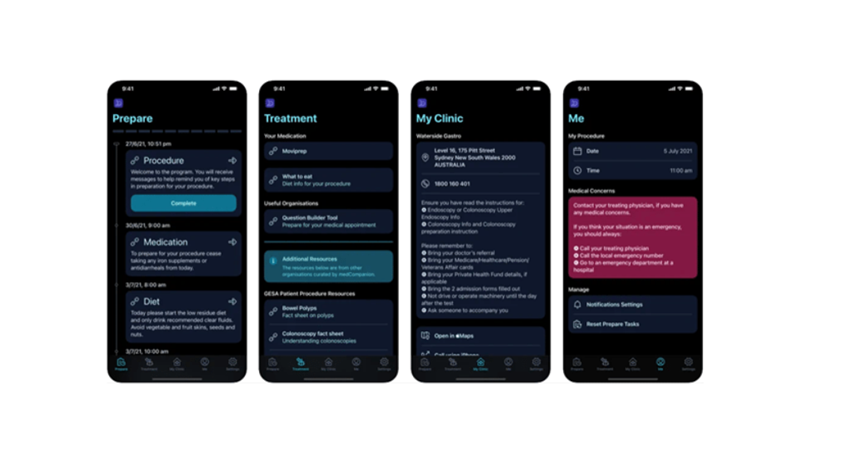 The medCompanion App is continuously evolving to improve its service in the health sector. It has now expanded to also improve immunological care of patients with inflammatory bowel disease (IBD Clinical Care). The IBD tools within the medCompanion App aims to improve education for IBD patients, which can affect a younger cohort of patients causing huge disruption to patient's lives. When patients are more armed with knowledge, they are better prepared for the journey ahead of them.

The medCompanion App is free to download and available for both iOS and Android. The app is to be used in conjunction with your health professional. Ask your doctor today if your clinic is powered by medCompanion. Once you are set up in the medCompanion Clinic Portal, you will receive an authentication code via SMS to get started.
To find out more about A/Professor John Ding head to: