New cath lab at St Vincent's Werribee wins hearts
By SVPHW staff
Hearts all over Wyndham skipped a beat last week when St Vincent's Private Hospital Werribee opened the region's first cardiac and vascular catheter laboratory. The cath lab, which is part of the new $95 million hospital, means locals can have angiograms, angioplasty, pacemaker insertions and other procedures closer to home.
The laboratory includes state-of-the-art equipment such as "intelligent control" software that minimises X-ray exposure for patients, and cardiac-monitored rooms that allow a patient's heartbeat and rhythm to be monitored remotely.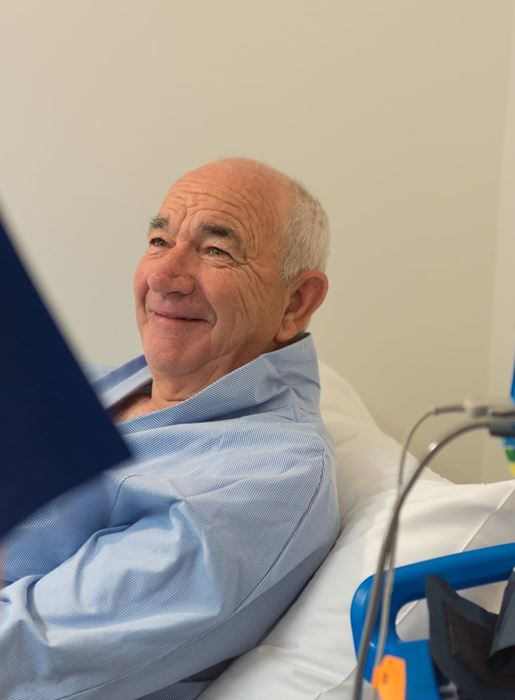 Point Cook resident Steven Carter was the first patient to be treated in the cath lab last Thursday. Mr Carter, who had a heart attack six years ago, underwent a coronary angiogram last week at the request of his specialist, Dr Robert Whitbourn.
The 68-year-old said he'd previously had to travel into the city for treatment.
"I'm only a matter of minutes away from the hospital. It's fantastic," he said.
Dr Whitbourn, who is director of cardiology at St Vincent's Private Hospital Melbourne and Werribee and founded Werribee Heart five years ago, said he had long been an advocate of a private hospital in Wyndham.
St Vincent's Private Werribee, which opened on January 30, includes six operating theatres, 112 beds, a day procedure unit, day oncology/infusion centre, rehabilitation facilities and suites for radiology, pathology and consulting. The hospital offers orthopaedics, urology and general surgery and ear, nose and throat services, as well as sleep study services.
From February 26, the hospital will open its maternity ward and special-care nursery.