St Vincent's Private Hospital Werribee celebrates five years of bringing health services closer to the West
Article published by StarWeekly
St Vincent's Private Hospital Werribee today announced its five-year anniversary since opening its state-of-the-art facility in January 2018.
The hospital has cared for an estimated 23,200 patients and created significant healthcare jobs for Melbourne's west in that time.
"We're very proud to be caring for the community of Wyndham and Melbourne's west – one of Australia's fastest growing areas – by providing access to some of Victoria's finest specialists," said Emma Saliba, General Manager, St Vincent's Private Hospital Werribee.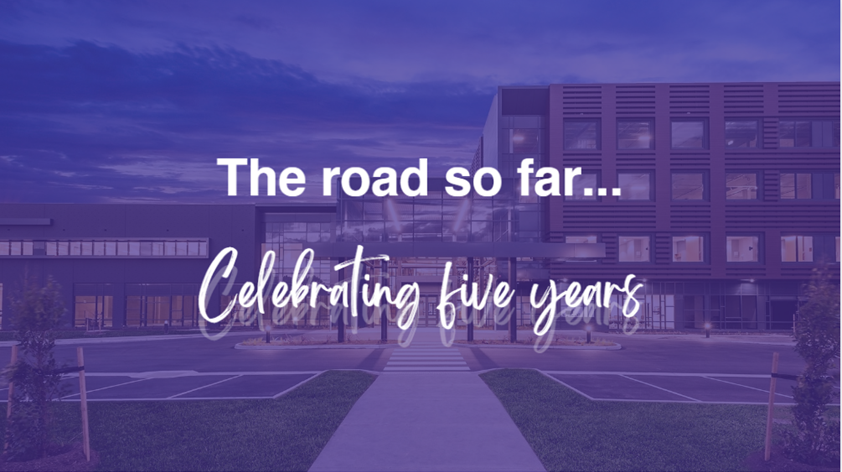 "We have an incredible group of experienced doctors, nurses, and health professionals caring for our patients. Since opening five years ago, we have performed 16,455 total surgeries and we're excited to keep that number growing."
St Vincent's Private Hospital Werribee plans to extend its current capabilities by adding to the existing three operating theatres and Cardiac Catheter Laboratory in the near future.
"When we built the hospital, we made sure it had the capacity to expand to meet future demand. As Melbourne's west grows, so can we," said Emma.
"By 'future-proofing' our hospital as part of the original build, we can easily expand to 112 inpatient beds and six operating theatres. And with our region's growth – and our consulting suites continuing to on-board specialists from across Melbourne – we expect to begin that process in the near future."
St Vincent's Private Hospital Werribee continues to be recognised by patients and families for its outstanding care and was recently voted Number 1 in Australia [1] by Medibank customers for the second year in a row.
"We are so grateful for the exceptional ongoing support we receive from Melbourne's west. We're also very thankful to our specialists, staff and donors, whose generous contributions allow our visions to come to life. We look forward to St Vincent's Private Hospital Werribee caring for our community for many years to come," Emma said.
[1] St Vincent's private hospitals were rated Number 1 by Medibank customers, for both overnight and same day procedures, for the second year running.
To learn more about St Vincent's Private Hospital Werribee visit: https://www.svph.org.au/hospitals/werribe