Cardiothoracic surgery
Surgical treatments for problems in the heart, lungs and chest
St Vincent's Private Hospitals offer a wide range of cardiothoracic related services, for details of the cardiothoracic services at your local St Vincent's Private Hospital, click here.
Our hospitals provide people with heart and lung problems access to leading edge surgery
Cardiothoracic surgery is designed to solve problems that are affecting the working of your heart, lungs and chest.
Five St Vincent's Private Hospitals have teams of highly skilled cardiac and cardiothoracic surgeons who are leaders in their field. They perform a wide range of procedures in state-of-the-art operating theatres.
We help people who are living with heart failure, heart valve conditions, cancer, blocked arteries, lung diseases and problems involving the chest wall.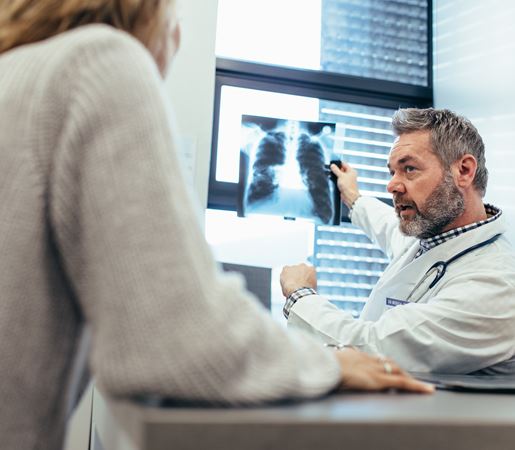 Many of Australia's cardiac and cardiothoracic surgeons consult on site at a St Vincent's Private Hospital or are located nearby.
Our cardiothoracic surgeons, cardiologists, anaesthetists, perfusionists and intensive care physicians work together as a team to bring the most advanced cardiac care to those they care for and treat.
Helping to ensure your full recovery at St Vincent's is a team of specially qualified nurses and rehabilitation experts dedicated to your care.
They will work together as a team to meet your needs, keep you safe and help facilitate your return to activities.
Our Services
Please check your relevant hospital below for their specific services. **Not all services are available at all hospitals.
Coronary artery bypass graft surgery (CABG)
Repair and conservation of all 4 heart valves
Surgery for cardiac arrhythmias, in particular, atrial fibrillation
Pacemaker insertions
Surgery for adult congenital heart defects
Heart transplants
Lung resections
Lung transplants
Treatment of chest wall deformities
Surgery for blocked arteries
Your surgeon may recommend a surgical procedure when the arteries around your heart become hardened or narrowed due to a build-up of plaque on the artery walls. The build-up stops your heart from efficiently pumping blood around your body.
Left untreated, this can lead to chest pain (angina), a heart attack or heart failure. It can also cause your heart's rhythm to change, causing an arrhythmia.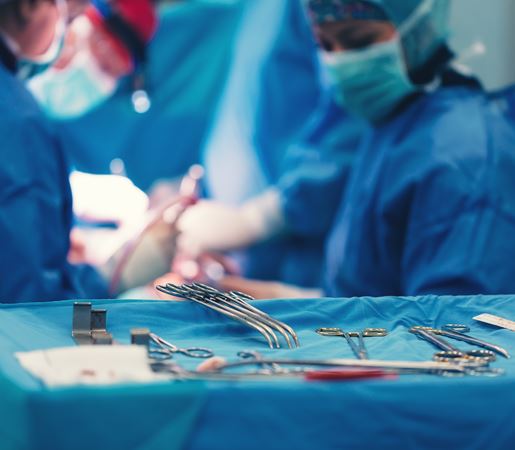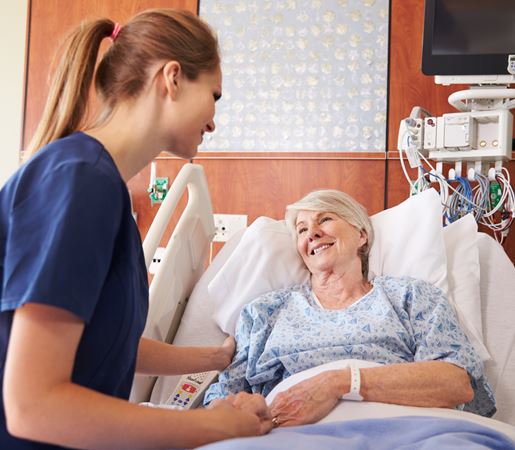 Coronary artery bypass graft surgery (CABG)
Compared to procedures performed by cardiologists such as angioplasty and stents, coronary artery bypass graft surgery is a more invasive surgery. Your specialist can explain which procedure would be a better choice for you.
CABG is often recommended when most of your arteries are narrowed, if the blockage is in your left main coronary artery or if you have diabetes.
In a specially-equipped operating theatre, your surgeon will remove a healthy vein or artery from elsewhere in your body and use it to replace the blocked artery or arteries.
The surgery can relieve chest pain and reduce your risk of heart problems in the future.
Find a hospital near you offering cardiothoracic surgery