Emergency care
In the case of an accident or an emergency we are here for you 24/7
St Vincent's Private Hospitals offer a wide range of emergency care related services, for details of the emergency care services at your local St Vincent's Private Hospital, click here.
What to do in an emergency
If you need emergency medical care, call triple zero (000) and ask for an ambulance. Ambulance services are free in Queensland for Queensland residents.
The ambulance paramedics will assess you and decide whether to take you to hospital, treat you at your current location or recommend you visit your GP. If you need emergency hospital care, they will take you to the nearest hospital that has services available at the time of your call.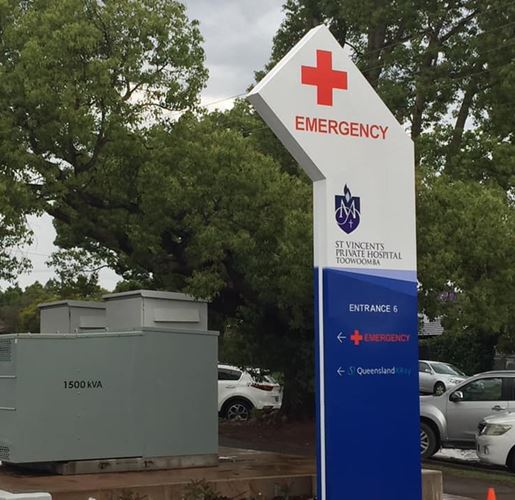 Two St Vincent's Private Hospitals in Queensland have emergency medical services provided by independent operators. These independent operators are private fee-for-service emergency departments open 24 hours, 7 days a week.
Find a hospital near you offering emergency care
Emergency services are provided by
Brisbane Northside Emergency
, a private fee-for-service emergency department located next to the Prince Charles Hospital.
Brisbane Northside Emergency offers a full suite of facilities including radiology and can quickly engage specialists for emergency surgery.
To contact
Brisbane Northside Emergency
, please call (07) 3326 3320.
Our emergency department is operated by the
Toowoomba Private Emergency Group
.
We provide emergency care across most specialties, except for major multi-trauma.
Fees
The cost of a review for acute conditions is bulk billed. Because it's a private emergency facility, a gap payment is charged for other conditions. Fees will be explained to you in more detail on arrival. Independently-owned radiology and pathology services are available 24-hours a day and are invoiced to you separately.
When're discharged, your treatment notes will be sent to your GP, where appropriate and with your approval.
If you have a concern about your condition following your discharge from the Emergency Department, please return immediately for reassessment.
Parking
The emergency department is accessible via Entrance 4 on Curzon Street. Short-term parking for patient drop-off and collection is available adjacent to the ambulance bays. Longer-term parking is available in the nearby car park.
To contact the emergency care department please phone (07) 4690 4444.