Geriatric medicine
We provide geriatric care to people with medical conditions associated with ageing
St Vincent's Private Hospitals offer a wide range of geriatric medicine related services, for details of the geriatric medicine services at your local St Vincent's Private Hospital, click here.
Our highly specialised services are tailored to support those with complex health needs
Our specialist geriatricians focus on coordinated, personalised care. We offer comprehensive one-on-one consultations and we will develop a care plan specific to each person's needs.
Care plans may involve individual treatment, group therapy or a combination of both depending on what best meets the person's needs. Our aim is to help restore health and improve wellbeing.
We provide support and assurance along every step of the way.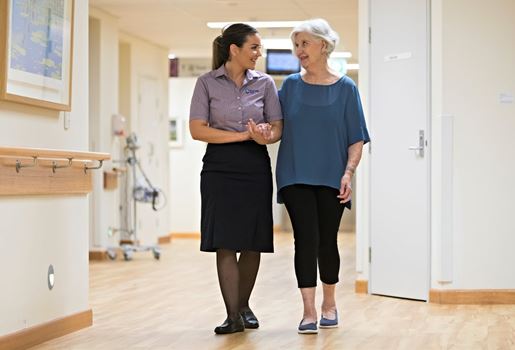 Our specialist geriatricians
Accustomed to caring for people with complex and multiple medical needs, our team of experienced health care professionals work closely with elderly people, and those who support them, to identify their needs, goals and concerns.
They understand that people need to feel confident when making decisions regarding their health. They can provide you with the strength and assurance you need to return home and into the community. They can also help you, and those who support you, explore other options for future care.
Please check your relevant hospital below for their specific services. **Not all services are available at all hospitals.
Our services include:
Acute and chronic disease management
Comprehensive geriatric assessments
Healthy ageing plans
Rehabilitation and restorative care
End of life care planning
Our geriatric medicine services may be suitable to those who require assessment for:
Uncontrolled pain
Sleep disorders
Malnutrition
Mobility problems, falls and frailty
Bladder and bowel control problems
Parkinson's disease
Depressive disorders
Cognitive disorders, memory loss, dementia and acute confusion
How we care for older people
We offer highly specialised services for people with medical and physical concerns associated with ageing.
Our model of care is designed to support individual needs. We specialise in caring for elderly people with complex and multiple medical conditions. We work closely with people and their families to restore health and wellbeing.
Older people admitted to hospital often have a number of different diagnoses and as a result, their care is complex. Our team of geriatricians, general physicians, specialist nurses, physiotherapists and other allied health professionals will work closely with you to support your care needs.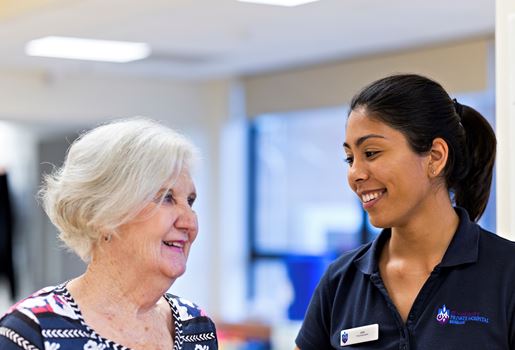 Find a hospital near you offering geriatric medicine