St Vincent's Private Hospitals offer a wide range of nephrology related services, for details of the nephrology services at your local St Vincent's Private Hospital, click here.
We have nephrologists with expertise in all aspects of kidney disease
Your GP will refer you to a nephrologist (kidney specialist) if tests show that your kidneys are not working as well as they should.
Your kidneys work by filtering waste products out of your bloodstream and producing urine.
Symptoms of kidney disease to look out for include high blood pressure, changes in your urine, tiredness, puffiness around your eyes, pain in your kidneys, kidney stones, difficulty sleeping, loss of appetite and more.
Tests of your blood and urine can help to diagnose a problem with your kidneys.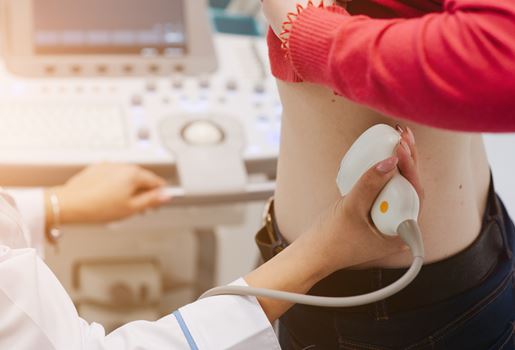 At St Vincent's Private Hospitals, our nephrologists are skilled in diagnosing and managing a wide range of diseases affecting the kidneys and urinary tract.


Our nephrology services
Please check your relevant hospital below for their specific services. **Not all services are available at all hospitals.
We offer consultations for the management of kidney disease, including kidney stones, electrolyte disorders and kidney injuries.
We do kidney biopsies under ultrasound and CT.
We perform kidney transplantations and dialysis.
We also provide support services to other specialists and departments within the hospital for people with complex kidney disease.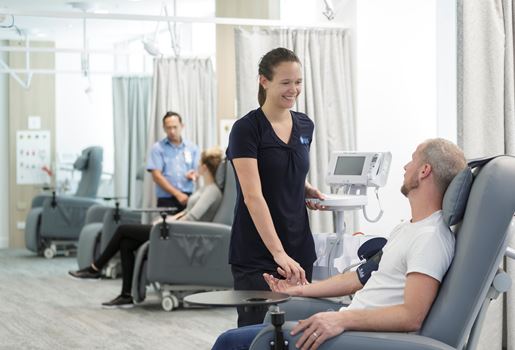 Managing chronic kidney disease
There are many different causes of chronic kidney disease. Your nephrologist can advise you about the best treatment for your condition.


Find a hospital near you offering nephrology