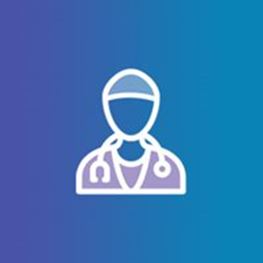 Areas of Interest
Diabetes
Metabolism
Obesity
Thyroid
Pituitary
St Vincent's Private Hospital Sydney, NSW
Suite 1304, Level 13
Sr Francis McGuigan Wing
St Vincent's Private Hospital
406 Victoria Street
Darlinghurst NSW 2010
T: (02) 8038 1080
F: (02) 8038 1081
Biography
A/Prof Alex Viardot is a clinical endocrinologist trained at University of Basel Switzerland. He moved to Australia and started at the Garvan Institute in 2004, and undertook a PhD from 2006-2008 in the Diabetes & Obesity Research Program.
After his PhD, Alex was awarded the Don Chisholm Postdoctoral Research Fellowship in 2008, which allowed him to continue his work at Garvan for another year. From 2010-2013, he is was supported by an NHMRC overseas-based Clinical Research Fellowship, which enabled him to spend 2 years at Imperial College in London.
Alex returned to Garvan in 2012, and since then has had a consultant position within the Department of Endocrinology at St Vincent's Hospital. He continues to do research at Garvan as a group leader in the field of Prader-Willi Syndrome and genetic forms of diabetes.
His area of research includes exploring the interface between the metabolic disturbances found in obesity and type 2 diabetes and the immune system, abnormalities in gut hormone secretion, and exploring early defects in pre-diabetes. Further areas include dietary approaches to prevent obesity and type 2 diabetes, as well as appetite deregulation in people with Prader-Willi syndrome and exploring novel potential treatments.
Affiliations & Memberships