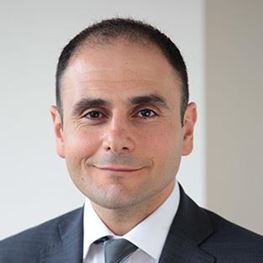 Areas of Interest
Heart failure
Cardiac imaging
Inherited heart disease
Cardiomyopathy
St Vincent's Private Hospital Sydney, NSW
Suite 1304, Level 13
Sr Francis McGuigan Wing
St Vincent's Private Hospital
406 Victoria Street
Darlinghurst NSW 2010
T: (02) 8038 1080
F: (02) 8038 1081
Biography
Professor Andrew Jabbour is a consultant cardiologist treating general cardiac concerns. He has particular interest in heart failure, cardiac imaging, inherited heart disease and cardiomyopathy.
After completing cardiology training at St Vincent's, Prof Jabbour undertook a PhD at the Victor Chang Cardiac Research Institute, before moving to the UK to work at The Royal Brompton Hospital and Imperial College London.
During his time in the UK, he gained extensive experience in advanced cardiac imaging and conducted research in the areas of cardiomyopathy, hypertension, valvular heart disease, and rarer cardiac disorders. His research has been published in the Journal of the American College of Cardiology, The Lancet and JAMA.
As well as being a member of St Vincent's heart transplant team, he has a keen interest in radiation-free cardiac imaging, and runs weekly cardiac MRI sessions.
Prof Jabbour holds an appointment as Conjoint Professor of Medicine at the University of New South Wales, and also travels with the New South Wales Royal Flying Doctors Service.
Affiliations & Memberships