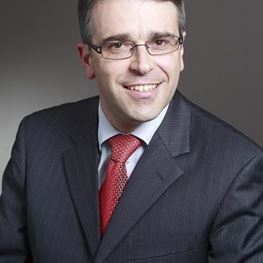 Areas of Interest
Diabetic retinopathy
Age-related macular degeneration
Retinal vein occlusions
Cystoid macular oedema
St Vincent's Private Hospital Kew, VIC
Biography
A/Prof Andrew Symons is a Melbourne-based ophthalmologist consulting at St Vincent's Private Hospitals. He is focused on delivering people the best possible eye health and visual function considering each individual's circumstances and visual requirements.
A/Prof Symons offers the full range of drug and surgical treatments for retinal disease. His special interest is in medical retina and vitreoretinal surgery where he routinely treats macular holes, retinal detachments, epiretinal membranes, vitreous haemorrhage, vitreomacular traction, proliferative diabetic retinopathy and cataracts.
Andrew graduated from the University of Melbourne and undertook a PhD in genetics followed by specialist training in ophthalmology at the Royal Victorian Eye and Ear Hospital. He then travelled to the USA to undergo additional training and subsequently worked at the University of Kansas becoming Director of Medical Retina and Vitreoretinal Surgery and Director of Ophthalmic Research.
Andrew returned to Australia in 2012 to become head of ophthalmology at the Royal Melbourne Hospital. He has participated in clinical trials for retinal disease and has research interests in protection of the retinal vascular system. He has published a number of papers and has made numerous presentations at national and international conferences.