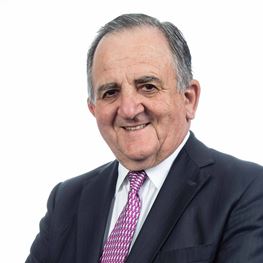 A/Prof Antony Graham
FRCS FRACS
Languages: English
Areas of Interest
Vascular
Renal transplant
Dialysis access
St Vincent's Private Hospital Sydney, NSW
Suite 602 St Vincent's Clinic
438 Victoria Street
Darlinghurst NSW 2010
T: (02) 8382 6642
F: (02) 8382 6639
Biography
A/Prof Antony Graham (OAM) is a vascular surgeon specialising in managing diseases and disorders that affect the blood vessels (the arteries and veins) with a variety of therapies, minimally invasive catheter procedures and surgical reconstruction.
A/Prof Graham has special interest in aortic, cartoid, endovascular, vascular and peripheral arterial surgery, as well as renal transplant and dialysis access.
He conducts procedures to treat arteries and veins including angiography (performed to view blood vessels in many areas of the body), stenting (inserting a small tube to keep a blood vessel open), repair of an aneurysm (an abnormal widening or ballooning of part of a vein or artery due to weakness in the wall of the blood vessel); and treatment of obstructions in arteries, as well as other conditions.
In January 2020, A/Prof Graham was awarded an Order of Australia Medal (OAM) for his services to Medicine as a Vascular Surgeon.