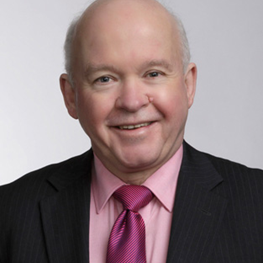 Areas of Interest
Bladder dysfunction
Uterine prolapse
Vaginal prolapse
Pelvic floor concerns
General gynaecology
Mater Hospital, North Sydney, NSW
St Vincent's Private Hospital Sydney, NSW
Suite 1.05 (Level 1) Mater Clinic
3-9 Gillies Street, North Sydney 2060
T: (02) 9950 4610
F: (02) 8382 6984
Suite 904 St Vincent's Clinic.
T: (02) 8382 6983
F: (02) 8382 6984
Biography
Professor Bernard Haylen is an obstetrician and gynaecologist subspecialising in urogynaecology. He accepts over 800 new referrals per year treating conditions of the bladder and pelvic floor.
Professor Haylen has 32 years experience in Urogynaecology, qualifying with a Doctorate in Medicine (M.D. - Urogynaecology) from the University of Liverpool (U.K.) in 1989 and subsequently been awarded Certification in Urogynaecology (C.U.) from the RANZCOG in 1991. He has been appointed at the Mater since October 1990. He is Conjoint Professor at the University of New South Wales.
Professor Haylen has gained enormous clinical experience performing around 750 new comprehensive pelvic floor assessments per year. He performs around 850 major and 1110 minor surgical procedures each year. He is often referred the most complex of clinical cases. He performed the first Mid-urethral Sling (MUS – for stress urinary incontinence) in Sydney at the Mater in August 1998. He has pioneered over recent years approaches to pelvic organ prolapse surgery (using a patient's own tissues) which have much more consistent outcomes.
Professor Haylen has a high profile internationally for his publications and his work in the area of Pelvic Floor Terminology and Standardization. He has over 120 peer-reviewed publications with 8700 citations. He is past Chair, Standardization Steering Committee (2016-2020), International Continence Society (ICS), having also chaired the International Urogynecological Society (IUGA)Terminology and Standardization Committee between 2009 and 2014. In 2020, Professor Haylen was awarded membership of the ICS Hall of Fame.
Professor Haylen's website, www.bladder.com.au, is very detailed and informative.
Affiliations & Memberships