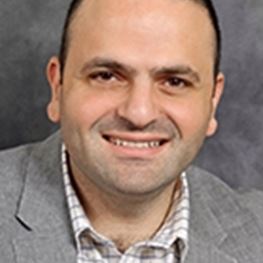 Specialities
Bariatrics
Cancer
General Surgery
Upper Gi
Areas of Interest
Laparoscopy (gall bladder, hernia, adrenal surgery)
Liver, pancreas, kidney transplantation
Upper GI, liver and pancreas cancer
Mater Hospital, North Sydney, NSW
Mater Clinic,
Suite 1.17,
3-9 Gillies Street,
Wollstonecraft NSW 2065
The Sydney Institute for Obesity Surgery
63 Victoria St
Ashfield NSW 2131
Missenden Medical Centre
Suite 1, 54-60 Briggs Street
Camperdown NSW 2050
Southern Cross Medical Specialists
Suite 2, 343 Pacific Highway
Coffs Harbour NSW 2450
Biography
Associate Professor Charbel Sandroussi is an extensively experienced surgeon specialising in upper gastrointestinal, liver and pancreas diseases. He has a special interest in transplants, obesity surgery and advanced surgical procedures.
Associate Professor Charbel Sandroussi is a highly qualified surgeon with specific training in complex oncological procedures including organ and vascular resections and advanced laparoscopic liver and pancreas surgery.
With a breadth of experience in transplant surgery, Charbel treats adults and children for both organ transplants and organ removal and is experienced with advanced surgical techniques such as ERCP. This procedure uses a tube to X-ray the affected area. Today, he is one of the highest volume cancer surgeons in NSW.
Charbel graduated with honours from the University of Sydney and undertook general surgical training at Royal Prince Alfred Hospital. Here, he completed a masters in medical science at the University of Newcastle and after completing his general surgical training, Charbel undertook sub-speciality training in upper gastrointestinal, hepatobiliary and transplant surgery. He spent 4 further years training in Australia and Canada resulting in an accreditation in liver, pancreas and kidney transplantation from the American Society of Transplant Surgeons (ASTS). He also gained accreditation in hepatobiliary surgery from the American Hepato-Pancreatico-Biliary Association (AHPBA).
He is head of the department of hepatobiliary and upper gastrointestinal surgery at Royal Prince Alfred Hospital and a VMO at Chris O'Brien Lifehouse, Strathfield Private, and the Mater Hospital. Committed to teaching and research, he was appointed as Clinical Associate Professor of Sydney University in 2013 and is active in teaching at all levels.
His research interests include vascular resection and replacement during liver and pancreas surgery, evidence based surgery, neoadjuvant treatment, surgical decision making, oncological surgery in frail patients and live donor liver transplantation.