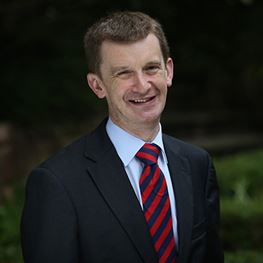 Prof Chris Byrne
MBBS, MS, BSc(Med), FRACS
Languages: English
Specialities
Cancer
Colorectal
General Surgery
Areas of Interest
Colorectal cancer
Herniae
Mater Hospital, North Sydney, NSW
Suite 415
RPAH Medical Centre
100 Carillon Avenue
Newtown NSW 2042
T: (02) 9519 7576
F: (02) 9519 1806
Biography
Dr Chris Byrne is a highly trained specialist with particular expertise in conditions of the bowel, colon and associated areas.
Dr Chris Byrne is a specialist colorectal surgeon with particular expertise in colorectal cancer, hernias, recurrent pelvic cancers, perianal sepsis, endometriosis and pelvic floor surgery. Qualified in laparoscopic surgery, his research interests include inflammatory bowel disease, patient preference, pelvic floor disorders, perianal sepsis and trauma.
Chris graduated from Sydney University and took further subspecialty training in colorectal surgery at Royal Prince Alfred Hospital and subsequently St Mark's Hospital, London. As a subspecialist colorectal surgeon, he is also a member and counsellor of the Colorectal Surgical Society of Australia and New Zealand and the trauma co-director at Royal Prince Alfred Hospital. He is a director on the EMST program (Early Management of Severe Trauma) an network hub director of the SET training scheme (Surgical Education and Policies). Chris operates at Royal Prince Alfred, The Mater and Sydney Day Surgery.
Affiliations & Memberships