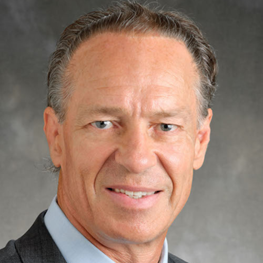 Areas of Interest
Urogynaecology
Prolapse
Stress incontinence
Mater Hospital, North Sydney, NSW
North Shore Urodynamic Centre
Suite 25
Chatswood Village
47 Neridah Street
Chatswood NSW 2067
Urodynamic Centre
Suite 404
RPAH Medical Centre
100 Carillon Avenue
Newtown NSW 2042
T: (02) 9519 2132
F: (02) 9550 3927
Biography
Associate Professor Christopher Benness is a urogynaecologist who has been offering specialised care for women with bladder function concerns for over 25 years.
A/Prof Christopher Benness is one of only 41 certified urogynaecologists in Australia. Graduating from the University of Sydney, Christopher also trained in London and is a Fellow of both the Australia's and the UK's Royal College of Obstetricians and Gynaecology. His doctoral thesis examined steroid hormones and female lower urinary tract dysfunction.
Alongside his practice, Christopher is very active in teaching and research, and is considered a leading professional voice in the field of urogynaecology. He heads up the gynaecology department at the Mater, as well as the urogynaecology unit at Sydney's Royal Prince Alfred Hospital where he is a senior gynaecological surgeon.
Christopher has chaired multiple committees such as the RPA's Medical Board and the NSW regional committee of the Royal Australian and New Zealand College of Obstetricians and Gynaecologists. Today, Christopher chairs their Urogynaecology Committee .
He is accredited to insert and remove surgical mesh and speaks widely on this topic. He has spent many years working overseas and is keen to improve knowledge and training in developing countries.
Affiliations & Memberships