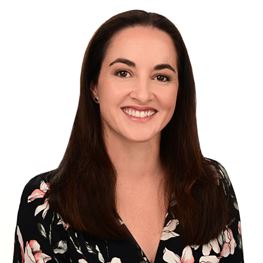 Areas of Interest
Neuro-ophthalmology
Adult strabismus
St Vincent's Private Hospital Sydney, NSW
Suite 1004
St Vincent's Clinic
438 Victoria Street
Darlinghurst NSW 2010
T: (02) 8382 6062
F: (02) 8382 6063
Biography
Associate Professor Clare Fraser is a consultant neuro-ophthalmologist focused on diagnosing and managing neurologically-related eye conditions. She helps people whose symptoms don't fit neatly into just 'neurology' or 'ophthalmology'.
Associate Professor Clare Fraser is a consultant at St Vincent's Private Hospital and is also in private practice in Sydney. She's actively involved in researching the best ways to diagnose and manage neuro-ophthalmic eye conditions.
Clare undertook ophthalmic training at Sydney Eye Hospital from 2006–2009, and went on to further neuro-ophthalmic training at Moorfields Eye Hospital and the National Hospital for Neurology in London, England. In 2011 she completed a research fellowship at Emory Eye Centre in Atlanta, USA.
Clare has published over 60 articles in peer-reviewed journals and written several book chapters including chapters on optic neuritis and pituitary tumours.
Affiliations & Memberships