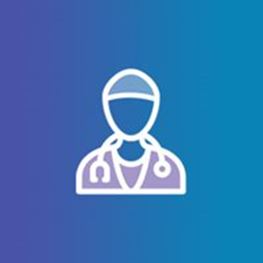 Areas of Interest
Asthma
Lung cancer
COPD
Interstitial lung disease
St Vincent's Private Hospital Sydney, NSW
Suite 705B
St Vincent's Clinic
438 Victoria Street
Darlinghurst NSW 2010
T: (02) 8382 6776
F: (02) 8382 6772
Biography
Associate Professor David Bryant OAM is a respiratory physician and the Chair the Department of Respiratory Medicine at St. Vincent's Private Hospital. He has a special interest in the treatment of asthma, COPD (chronic obstructive pulmonary disease) and lung cancer.
David graduated with a Bachelor of Medicine, Bachelor of Surgery with honours from the University of Sydney. He completed his initial training in Australia before being given a research scholarship by the Asthma Foundation of NSW to carry out research into allergic mechanisms in asthma.
After carrying his research out at the Garvan Institute for Medical Research he was awarded a Doctor of Medicine by the University of Sydney. Seeking further training internationally, he travelled to the UK where he was appointed as a post-doctoral research fellow at the Cardiothoracic Institute at the Brompton Hospital in London.
David is actively involved in research and has a clinical interest in asthma, lung cancer, emphysema, chronic bronchitis and breathing disorders. He is also engaged in teaching the next generation of respiratory surgeons through his role as a Conjoint Associate Professor of Medicine at The University of New South Wales.