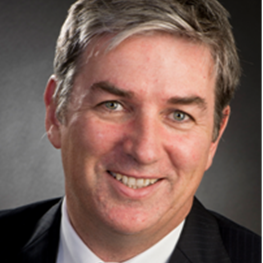 Specialities
Plastic & Reconstructive Surgery
Areas of Interest
Hand surgery
Peripheral nerve surgery
Plexus surgery
Reconstructive microsurgery
Skin cancer surgery
St Vincent's Private Hospital Fitzroy, VIC
St Vincent's Private Hospital Kew, VIC
St Vincent's Private Hospital East Melbourne, VIC
Victorian Hand Surgery Associates
Suite C37
Level 3, Building C
41 Victoria Parade
Fitzroy VIC 3065
T: (03) 9412 8820
F: (03) 9412 8801
Biography
A/Prof David McCombe is a Melbourne-based plastic surgeon specialising in reconstructive hand surgery. He understands the importance of the hand from a functional and aesthetic perspective and he offers the latest treatments and techniques to help restore function and appearance to achieve the optimum outcome.
A/Prof McCombe has a special interest in adult and children's hand surgery, peripheral nerve surgery, plexus surgery, reconstructive and skin cancer surgery.
David graduated from the University of Melbourne in 1990 and then proceeded to specialise in plastic surgery. He obtained his fellowship in plastic and reconstructive surgery in 1999. He then undertook further training with a hand surgery fellowship with Victorian Hand Surgery Associates before pursuing a microsurgery fellowship with the Bernard O'Brien Institute of Microsurgery at St Vincent's Hospital.
In 2002, David travelled to the UK for additional training to increase his expertise by undertaking a fellowship in microsurgery and children's hand surgery at St James University Hospital, in Leeds.
Upon his return to Melbourne in 2003, David then commenced private practice with Victorian Hand Surgery Associates, based at St Vincent's Private Hospital.
Affiliations & Memberships