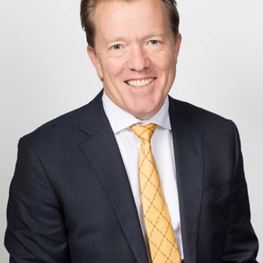 Areas of Interest
Knee replacement & ligament reconstruction
Cartilage / realignment surgery
Management of osteoarthritis
Mater Hospital, North Sydney, NSW
North Shore Knee Clinic
Level 1
The Gallery
445 Victoria Avenue
Chatswood NSW 2067
T: (02) 9411 7700
F: (02) 9411 7799
Jointli
110–112 Alexander Street
Crows Nest NSW 2065
Biography
A/Prof David Parker is an orthopaedic surgeon with special interest and expertise in knee replacement surgery, sports injuries of the knee, ligament reconstruction and knee realignment surgery.
A/Prof Parker is an orthopaedic surgeon specialising exclusively in surgery of the knee. He also has an interest in nonsurgical management of knee arthritis, for those patients for whom surgery would not be helpful, and has established the Sydney Intensive Knee Clinic to manage this optimally.
He completed his orthopaedic training in Sydney, followed by subspecialty knee surgery training in Canada. He has now been in practice in Sydney for 15 years and is nationally and internationally recognised as an expert in the field of knee surgery.
He is regularly invited to speak at conferences, and is the president of the Asia Pacific Knee Arthroscopy and Sports Medicine Society. He is also assistant secretary of the International Society for Arthroscopy Knee Surgery and Orthopaedic Sports Medicine. He is an Associate Professor at the University of Sydney, and has a strong interest in clinical research, having established the Sydney Orthopaedic Research Institute.
Affiliations & Memberships