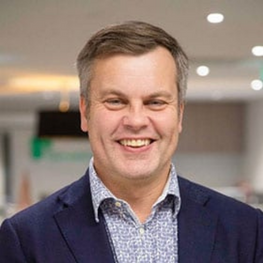 St Vincent's Private Hospital Sydney, NSW
GenesisCare
Level A, 438 Victoria Street
St Vincent's Clinic
Darlinghurst, NSW 2010
Biography
Associate Professor Dion Forstner is a radiation oncologist, with a clinical focus in the management of head, neck and skin cancers.
A/Prof Forstner graduated from the University of Tasmania with honours in 1994. He then trained in radiation oncology in South Australia and for 15 years he practiced in south-western Sydney. A/Prof Forstner has worked for GenesisCare in NSW since 2018, and is currently the site director at St Vincent's Hospital as well as conjoint Associate Professor with the University of New South Wales.
From 2014 to 2018, A/Prof Forstner led the professional body for radiation oncologists in Australia and New Zealand as Dean of Faculty of Radiation Oncology (FRO) at the Royal Australian and New Zealand College of Radiologists (RANZCR). In that role, he had a strong interest in quality, workforce, education and advocacy.
A/Prof Forstner is also President-elect of the Clinical Oncology Society of Australia (COSA) which is the peak national body representing health professionals from all disciplines whose work involves the care of cancer patients. He sits on the Boards of COSA and Beyond Five and is a member of the NSW Government's Radiation Advisory Council and Cancer Australia's Australian Cancer Plan Advisory Group.