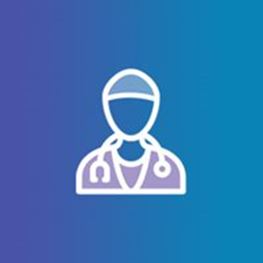 A/Prof Elizabeth Scott
MBBS, FRANZCP
Languages: English
Areas of Interest
Youth mental health
Mood disorders
Neuropsychiatry
Neuroimmunology
St Vincent's Private Hospital Sydney, NSW
USpace
Level 6, O'Brien Centre
Corner Victoria and Burton Street
Darlinghurst NSW 2010
T: (02) 8382 9760
F: (02) 8382 9761
Biography
A/Prof Elizabeth Scott is a consultant psychiatrist with considerable clinical expertise in the assessment and management of people with depression and anxiety.
Elizabeth works across the lifespan with adolescents, young people and adults. She has worked as a consultant psychiatrist at the Mood Disorders Unit at Prince Henry Hospital, St George Hospital and Community Health Services.
Elizabeth has had extensive experience in developing and evaluating assessment and management programs for young people with mental health problems through work with the Brain & Mind Research Institute and the Headspace programs in the South West of Sydney. She also has a long record of research activity commencing as a medical student and continuing throughout her medical career.
Elizabeth was appointed to the School of Medicine at the University of Notre Dame, Sydney and holds a position as Conjoint Lecturer at the School of Medical Sciences, University of Sydney. She is a Discipline Leader, Young Adult Mental Health, St Vincent's Hospital School of Medicine Sydney, and the Director of the Young Adult Mental Health Unit at St Vincent's Hospital.
Affiliations & Memberships