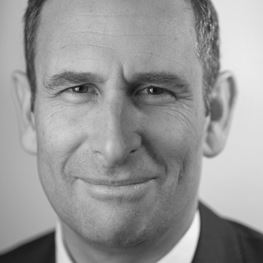 Areas of Interest
Prostate cancer
Kidney cancer
Bladder cancer
Robotic-assisted surgery
St Vincent's Private Hospital Werribee, VIC
Australian Urology Associates
322 Glenferrie Road
Malvern VIC 3144
T: (03) 8506 3646
F: (03) 8506 3699
Wyndham Private Specialist Consulting Suites
242 Hoppers Lane
Werribee VIC 3030
T: (03) 8506 3646
F: (03) 8506 3699
Biography
A/Prof Jeremy Grummet is a highly qualified urologist specialising in minimally invasive techniques for urological cancer management.
His expertise in uro-oncology includes MRI-targeted transperineal biopsy for prostate cancer diagnosis, robotic-assisted and open radical prostatectomy, brachytherapy, and laparoscopic procedures.
After receiving a medical degree and a Master's of Surgery from the University of Melbourne, Jeremy completed his specialist urology training to become a Fellow of the Australasian College of Surgeons in 2007. Seeking further experience, he travelled to Canada to undertake a clinical uro-oncology fellowship at Vancouver General Hospital's Prostate Centre.
Jeremy is actively involved in research and education. He's had articles published in numerous eminent peer-reviewed medical journals and he's a member of the European Association of Urology's Guidelines for Prostate Cancer Panel as well as a Clinical Associate Professor at Monash University.