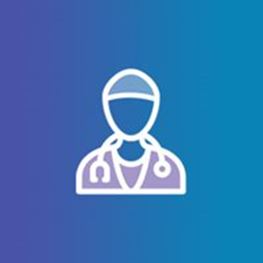 A/Prof John Santamaria
MBBS, MD, FRACP, FCICM, FCCP GRAD DIP APP STAT, GRAD DIP BIOSTAT EPIDEMIOL
Languages: English
St Vincent's Private Hospital Fitzroy, VIC
St Vincent's Hospital, Melbourne
Intensive Care Unit
41 Victoria Parade
Fitzroy VIC 3065
Albury Wodonga Sleep Disorders Centre
1125 Pemberton Street
West Albury NSW 2640
Biography
A/Prof John Santamaria is the director of intensive care at St Vincent's Hospital in Melbourne.
A/Prof Santamaria graduated from the University of Melbourne and trained at St Vincent's and Royal Melbourne Hospitals specialising in respiratory and critical care medicine. He has interests in all sleep-related disorders, intensive care practice and research into outcomes of care.
After completing a doctorate of medicine on the control of breathing and postdoctoral studies in Vancouver, Canada, he returned to St Vincent's in 1985. John is a past chair and president of the Victorian branch of the Australian and New Zealand Intensive Care Society.
He currently chairs the Victorian Intensive Care Data Review Committee. His interests include mechanical ventilation, performance monitoring, clinical outcomes and clinical informatics. John's research interests include respiratory physiology, mechanical ventilation, clinical outcomes, and the analysis of large datasets.