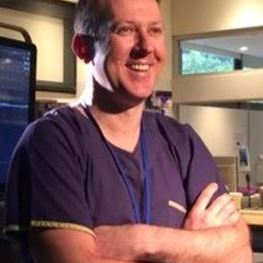 Areas of Interest
Heart failure
Cardiomyopathy
Pacemakers
Defibrillators
Cardiac syncope
St Vincent's Private Hospital Fitzroy, VIC
Suite 503
100 Victoria Parade
East Melbourne VIC 3002
T: (03) 9998 8300
F: (03) 9998 8301
Biography
A/Prof Justin Mariani is a Melbourne-based cardiologist with extensive expertise in interventional heart failure, acute cardiology and coronary care management. He has an approachable manner and provides the optimum in care to achieve the best possible outcomes.
A/Prof Justin Mariani was trained as a specialist cardiologist in Melbourne at The Alfred Hospital, and then completed a PhD at Monash University and the Baker Institute. This was followed with an Interventional Heart Failure Fellowship in Toronto, Canada at the University of Toronto. He achieved specialist status as a cardiologist in 2006.
Justin's expertise is in all fields of cardiology, but he has special interest and training in heart failure and cardiomyopathies, surgical implantation and follow-up of devices such as pacemakers and defibrillators (and recognised nationally as a leader in cardiac resynchronisation therapy), and clinical and research interest in haemodynamics (pressure) and cardiac devices in heart failure management. He is active in Heart Failure Research Group at the Baker Institute, and is an Adjunct Associate Professor with Monash University.
Justin has his main rooms in East Melbourne, across the road from St Vincent's Private and admits patients and operates at St Vincent's Private. Justin also has a fortnightly clinic at Reservoir Private. Justin practices in a clinical and academic role at The Alfred Hospital with involvement in both the Advanced Heart Failure and Transplant Program, and also in the Pacing Service, where he is Head of Pacing.
After finishing cardiology training, Justin established a cardiology service in Bairnsdale in East Gippsland in early 2006. This service continues to this day. He is the clinical lead of this busy outreach service, and attends frequently and also provides phone and telehealth support to the doctors, hospital and patients of Bairnsdale, East and Central Gippsland.
In his spare time, Justin is a keen cyclist and devoted father of three kids.