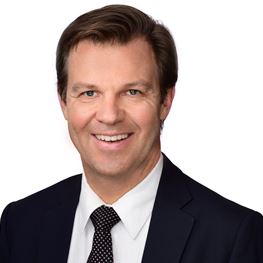 Areas of Interest
Knee replacement
Arthroscopic surgery
Constructive surgery
Knee instability surgery
Malalignment and arthritis
Mater Hospital, North Sydney, NSW
North Sydney Orthopaedic Sports Medicine Centre
Suite 2
Mater Clinic
3–9 Gillies Street
Wollstonecraft NSW 2065
T: (02) 9409 0558
F: (02) 9906 5046
Narrabeen Sports & Exercise Medicine Centre
Sydney Academy of Sport
Wakehurst Parkway
Narrabeen NSW 2101
Hill Street Sports Medicine & Rehab Centre
1 Hills Street
Gosford NSW 2250
Biography
Associate Professor Justin Roe is a highly experienced orthopaedic surgeon who performs over 400 knee procedures each year. He has a special interest in sports injuries and treats a large number of professional athletes.
Associate Professor Justin Roe is an orthopaedic surgeon with a special interest in ACL reconstruction, procedures for osteoarthritis of the knee, cartilage surgery, knee instability, malalignment and arthritis. He has successfully performed over 3,000 arthroscopic knee ligament reconstructions and 1,100 knee joint replacement procedures since 2004.
Justin graduated from UNSW in 1993 and completed his orthopaedic training in 2001. The following year he undertook a fellowship in orthopaedic and sports medicine at the Fowler Kennedy Sports Medicine Clinic (Canada). He subsequently completed a hip and knee travelling fellowship across Europe visiting Lyon (France), Florence and Milan (Italy), Brugge and Leuven (Belgium).
On returning to Australia in 2003, Justin spent time working under the renowned Dr Leo Pinczewski, co-founder of NSOSMC. Justin joined NSOSMC in 2004 bringing with him the latest innovations and experience in knee surgery from North America and Europe.
Highly involved in clinical research into outcomes of knee surgery, Justin has numerous publications and was awarded the prestigious 2013 Scientific Award at the ISAKOS congress in Toronto. He was appointed as a Conjoint Associate Professor in the St Vincent's Clinical School of the University of New South Wales in 2014.