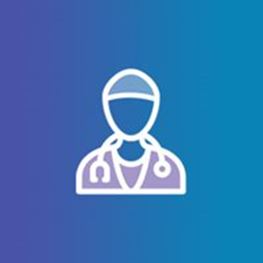 A/Prof Michael Kilborn
BSc BMBCh FRACP FCSANZ FACC DPhil
Languages: English
Areas of Interest
Cardiac electrophysiology and pacing
Defibrillators
Arrhythmias
Syncope
Ablation
Sudden death prevention
Mater Hospital, North Sydney, NSW
The Mater Clinic
Suite 1.11, 3-9 Gillies St
North Sydney NSW 2060
T: (02) 8904 9301
F: (02) 8904 9295
Alfred Cardiology
Suite 401
100 Carillon Ave
Newtown NSW 2042
Biography
Associate Professor Michael Kilborn is an experienced cardiologist with a particular interest and specialism in heartbeat patterns. He is highly qualified in advanced surgical treatment techniques.
Associate Professor Michael Kilborn is the director of RPA's electrophysiology department which specialises in heart rhythm disorders. He is also the clinical associate professor of medicine at the University of Sydney and has particular interst in cardiac arrhythmias, palpitations, syncope, atrial fibrillation, and the prevention of stroke and sudden death due to cardiac arrest.
Michael is a highly trained specialist in the use of catheter ablation, implantable defibrillators and pacemakers, external defibrillators, and medications. He also performs complex electrical testing at the Mater Hospital.
Michael completed his PhD and then undertook a fellowship in cardiac electrophysiology in the USA. He spent over 3 years as a fellow and assistant professor in clinical cardiac electrophysiology and in clinical pharmacology at the Georgetown University Medical Center and the Washington Veterans' Hospital. He was selected as a Rhodes Scholar in 1985 and obtained his DPhil in physiological sciences from Oxford University.
Michael has authored numerous peer-reviewed manuscripts in the areas of inherited arrhythmia syndromes, ablation of atrial and ventricular arrhythmias as well as the testing of cardiac implantable devices. He was the chief editorial advisor of the Journal of Evidence-Based Cardiovascular Medicine 2001-2006.
Affiliations & Memberships