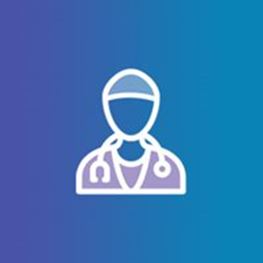 Areas of Interest
Brain tumours Vascular lesions Epilepsy Management of spinal conditions Peripheral nerve surgery
St Vincent's Private Hospital Fitzroy, VIC
East Melbourne Neurosurgery
Lansdowne House
Level 5
182 Victoria Parade
East Melbourne VIC 3002
T: (03) 9663 5399
F: (03) 9663 5299
Bundoora Specialist Health Centre
445 Grimshaw Street
Bundoora VIC 3083
Blackburn Specialist Centre
1195 Whitehorse Road
Blackburn VIC 3130
Shepparton Specialist Consulting Suite
49 Graham Street
Shepparton VIC 3630
Biography
A/Prof Michael Murphy is a Melbourne-based neurosurgeon consulting at St Vincent's Private Hospital. He has over 20 years' experience in the field and uses a personable and open approach towards discussing his recommendations to achieve the best outcomes.
A/Prof Murphy has trained extensively in all areas of neurosurgery and has particular expertise in the management of brain tumours, vascular lesions, epilepsy, peripheral nerve and cervical spine surgery. He uses a minimally-invasive approach where possible, along with a multidisciplinary team practice to complex conditions.
Michael graduated from the University of Melbourne in 1983 and completed his neurosurgical training in Australia before undertaking further specialist postgraduate training in the UK at the Royal London Hospital. He then moved to the USA, first as a chief resident at the Cleveland Clinic in Ohio, then at the South Western Medical Centre, University of Texas, where he completed a cerebrovascular fellowship.
Michael has authored peer-reviewed journal articles and has been invited to speak at neurosurgical conferences both nationally and internationally. He remains active in research and is a previous supervisor of neurosurgical training at St Vincent's Hospital and examiner of medical students at the University of Melbourne.