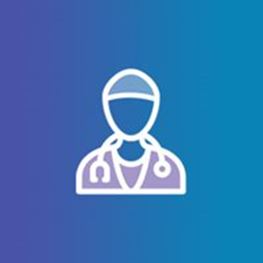 Specialities
General Surgery
Gastroenterology & Hepatology
Upper Gi
Cancer (Oncology)
Areas of Interest
Robotic surgery
Endoscopy and ERCP
Swallowing disorders
Laparoscopic hernia repair
Bariatric surgery
St Vincent's Private Hospital Sydney, NSW
Suite 505
St Vincent's Clinic
438 Victoria Street
Darlinghurst NSW 2010
T: (02) 9553 1120
F: (02) 9553 7526
Illawarra Family Medical Centre
338–340 Crown Street
Wollongong NSW 2500
T: (02) 9553 1120
F: (02) 9553 7526
Biography
A/Prof Michael Talbot has an active interest in the more complex areas of upper gastrointestinal surgery, weight loss surgery and endoscopy, and has performed almost 2000 primary and re-do weight loss procedures including large numbers of laparoscopic gastric bypass and sleeve gastrectomies.
A/Prof Talbot performed Australasia's first robotic bariatric and oesophageal surgical procedures. He is one of very few clinicians in Australia experienced in newly-introduced endoscopic therapies to manage early tumours and oesophageal functional disorders.
He offers the full range of endoscopic and surgical treatments for neoplasia in the oesophagus and stomach and runs NSW's longest established high resolution oesophageal diagnostic lab.
Michael finds the time spent with his patients to be the most enjoyable part of his job. 'Talking to patients, and trying to find the least intrusive surgical treatment for the problems they are trying to beat is a constantly challenging and rewarding job',
After Graduating from the University of Otago, he completed his Internship in Wellington, NZ before commencing residency and surgical training at St Vincent's. In 2001 he graduated from Advanced Surgical Training in Sydney and went on to complete further subspecialty training at in Glasgow, UK.