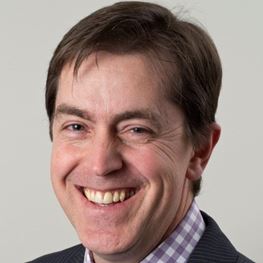 Specialities
Ear Nose & Throat (Otolaryngology)
Head & Neck
Areas of Interest
Implantable hearing aids
Acoustic neuroma surgery
Chronic ear disease surgery
Facial nerve and balance disorders
Surgical correction of hearing loss
St Vincent's Private Hospital Sydney, NSW
Suite 1002A
St Vincent's Clinic
438 Victoria Street
Darlinghurst NSW 2010
T: (02) 8382 6055
F: (02) 8382 6057
Biography
Associate Professor Nigel Biggs is an ENT surgeon, with extensive experience in the management of vestibular schwannoma and neurofibromatosis 2.
A/Prof Biggs also has surgical expertise in middle ear concerns, mastoid and implant surgery, including auditory brainstem implantation.
Working across the St Vincent's Darlinghurst campus, he offers access to services to all patients in the local and extended community. A/Prof Biggs has a strong appreciation that surgery neeeds to be complemented by non-surgical treatment options. He works closely with a range of medical and allied health professionals including audiologists, speech pathologists and specialist neurosurgeons and radiologists to tailor a treatment plan for each individual patient.
As well as being Chairman of the Department of Otolaryngology, Head and Neck and Skull Base Surgery at St Vincent's Hospital, Sydney, A/Prof Biggs is also the Director of the Microsurgical Skills Laboratory at St Vincent's Hospital, where he runs annual temporal bone courses. He has recently been appointed an examiner in Otolaryngology, Head and Neck Surgery with the Royal Australasian College of Surgeons.
A/Prof Biggs is a Senior Lecturer at the University of New South Wales, and has a number of publications and international presentations to his name. His current research includes clinical outcomes in vestibular schwannoma management, hearing outcomes in cholesteatoma surgery, and Cochlear™ implant switch-on timing.