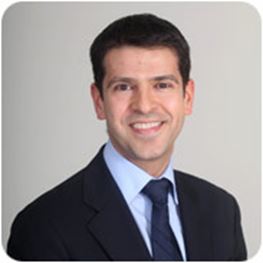 Areas of Interest
Peripheral intervention, renal artery stenting
Preventative cardiology
Complex general patients
Mater Hospital, North Sydney, NSW
Cardiology at the Mater
Suite 1.11
Mater Clinic
3–9 Gillies Street
Wollstonecraft NSW 2065
T: (02) 8904 9301
F: (02) 8904 9295
Riverina Cardiology
20 Docker Street
Wagga Wagga NSW 2650
T: (02) 6926 0300
F: (02) 6925 5477
Biography
Associate Professor Peter Ruchin is a highly trained cardiologist and provides specialist advice on a wide range of related conditions. He has practised around the world and has received international recognition.
Associate Professor Peter Ruchin is a trained interventional cardiologist and consultant physician with a particular interest in intervention and preventative cardiology.
After qualifying at St Vincent's, Peter subsequently undertook further training at the Centro Cardiologico Monzino (Italy), University of Ottawa Heart Institute (Canada) and Vancouver General Hospital (Canada) where he achieved international accreditation in interventional cardiology.
Since this time Peter has performed thousands of interventional coronary procedures and continues to develop his expertise in this field. Today, Peter continues to be involved in large-scale, centre-specific and international research in the field of interventional cardiology and peripheral intervention. At the Mater Hospital, Peter is a principal in Riverina Cardiology and Cardiology where he provides specialist cardiac and general medical services to a diverse patient base.