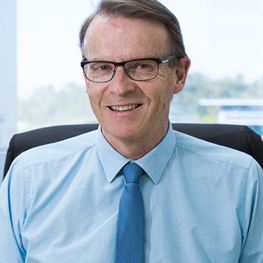 A/Prof Russell Hogg
BSc(Hons) BMBS PhD FRANZCOG CGO
Languages: English
Areas of Interest
Gynaecologic oncology
Gynaecology
Laparoscopic surgery
Mater Hospital, North Sydney, NSW
SAN Clinic
Suite 301, 185 Fox Valley Road
Wahroonga NSW 2076
T: 1300 853 035
F: 02 9473 8722
North Shore Private Hospital
Suite 7, Level 4
Reserve Road
St Leonards NSW 2065
Norwest Private Hospital
Suite G12
9 Norbrik Drive
Bella Vista NSW 2153
Biography
Associate Professor Russell Hogg specialises in the treatment of any type of cancer that affects women's reproductive health. He is renowned for his compasionate approcah to diagnoisis and treatment.
Associate Professor Russell Hogg is a gynaecologist and gynaecologic oncologist who provides multidisciplinary care for women with gynaecological cancer, or complex gynaecological issues. He has particular interest in laparoscopic surgery, management of women at high risk of gynaecological cancer, fertility-sparing treatments for gynaecological cancer, the biology of ovarian cancers and multidisciplinary care for women with gynaecological cancer.
He regularly performs laparoscopic surgery for complex pelvic pathology, sentinel lymph node biopsies with laparoscopic hysterectomy for endometrial cancer and he develops optimal care pathways for women with gynaecological cancer.
In addition to a fellowship in obstetrics and gynaecology, Russell has completed 3 years of advanced training in the treatment of gynaecological cancer. This provided him with additional expertise in bowel, urinary tract and laparoscopic surgery. Russell is a Fellow of the Royal Australian and New Zealand College of Obstetricians and Gynaecologists and an accredited specialist in gynaecological oncology.
He is a clinical associate professor at the University of Sydney and is involved with NSW Health advisory bodies.