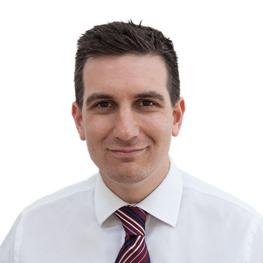 Specialities
Respiratory & Sleep Medicine
Areas of Interest
Asthma
COPD
Pulmonary fibrosis
Lung cancer
Obstructive sleep apnoea
Restless legs syndrome
Insomnia
Excessive sleepiness
St Vincent's Private Hospital Werribee, VIC
The Centre for Sleep and Pulmonary Medicine
269 Princess Highway
Werribee VIC 3030
T: (03) 9191 4043
F: (03) 9017 8964
The Centre for Sleep and Pulmonary Medicine
Williamstown Specialist Medical Centre
87 Ferguson Street
Williamstown VIC 3016
T: (03) 9191 4043
F: (03) 9017 8964
The Centre for Sleep and Pulmonary Medicine
Wyndham House Clinic
96 Maude Street
Shepparton VIC 3630
T: (03) 9191 4043
F: (03) 9017 8964
Biography
Dr Adrian Chazan is a Respiratory & Sleep Physician, and General Physician. Born in Melbourne, he undertook his undergraduate medical training at the University of Melbourne.
With a passion for sleep and breathing, he completed specialist training at centre of excellence in Melbourne and Sydney, and has participated in research activities in the fields of sleep apnoea, COPD and exercise physiology.
Currently, Dr Chazan works exclusively in private practice. He runs diagnostic sleep services and lung function laboratories in Werribee and Shepparton, managing patients with complex respiratory and sleep disorders. He Admins patients requiring hospital treatment to St Vincent's Private Hospital Werribee.
Affiliations & Memberships