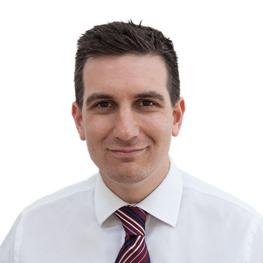 Specialities
Respiratory & Sleep Medicine
Areas of Interest
Inflammatory lung disease
Sleep disorders
Perioperative medicine
St Vincent's Private Hospital Werribee, VIC
The Centre for Sleep and Pulmonary Medicine
St Vincent's Private Hospital Werribee
240 Hoppers Lane
Werribee VIC 3030
T: (03) 9191 4043
F: (03) 9017 8964
The Centre for Sleep and Pulmonary Medicine
Williamstown Specialist Medical Centre
87 Ferguson Street
Williamstown VIC 3016
T: (03) 9191 4043
F: (03) 9017 8964
The Centre for Sleep and Pulmonary Medicine
Wyndham House Clinic
96 Maude Street
Shepparton VIC 3630
T: (03) 9191 4043
F: (03) 9017 8964
Biography
Dr Adrian Chazan is a respiratory and sleep physician who adopts a patient-centred approach to care
Adrian employs the latest research and emerging technologies to diagnose and manage sleep and respiratory conditions, aiming to improve quality of life for all his patients. He has a particular interest in inflammatory lung diseases, perioperative medicine and a range of sleep disorders including obstructive sleep apnoea, rest less syndrome, somnolence, and insomnia.
Adrian undertook his undergraduate medical training at the University of Melbourne, and then received specialist sleep and respiratory medicine training at world-renowned centres of excellence in Melbourne and Sydney, including Westmead Hospital, the Alfred Hospital and Monash Medical Centre.
He been involved in conducting research in the areas of sleep apnoea, chronic obstructive pulmonary disease and exercise physiology.
Affiliations & Memberships