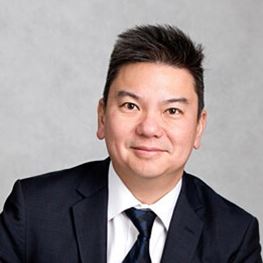 Specialities
Maternity (Obstetrics)
Gynaecology
Areas of Interest
Obstetrics
Abnormal pap smears
Heavy and painful periods
Infertility
Gynaecological surgery
Mater Hospital, North Sydney, NSW
Mater Clinic
3/9 Gillies St
North Sydney NSW 2060
T: (02) 9929 8688
F: (02) 9929 8698
Biography
Dr Adrian Kwok is an exceptionally experienced obstetrician who has delivered more than 5,000 babies. Committed to women's health and wellbeing, he also has a special interest in infertility, period pains and irregular smear results.
Dr Adrian Kwok is a leading obstetrician and highly experienced in dealing with patients that have gynaecological worries or concerns. Consulting in English, Cantonese or Mandarin he quickly puts his patients at ease.
After graduating from Sydney University with honours in 1991, Adrian trained at Royal North Shore Hospital in obstetrics and gynaecology, completing his specialist medical training in 2000. During this time, Dr Kwok spent a year working at Salisbury District Hospital (UK) before completing a 2-year minimally invasive surgery fellowship in Sydney. Adrian has specialist qualifications both from the Royal Australian and New Zealand College of Obstetrics and Gynaecology as well as from the UK and Hong Kong.
He currently heads up the department of obstetrics at the Mater Hospital and is the recent past chairman of the surgical services committee. Committed to education, Adrian also teaches medical students at the Mater Hospital and supervises registrars in training at Royal North Shore Hospital.