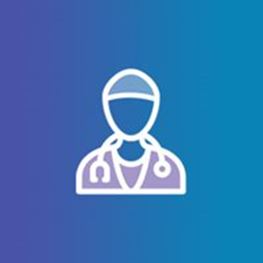 Specialities
Gastroenterology & Hepatology
Areas of Interest
Bowel cancer screening
Inflammatory bowel disease
Irritable bowel syndrome
Coeliac disease
St Vincent's Private Hospital Sydney, NSW
Diagnostic Endoscopy Centre
Suite 601
St Vincent's Clinic
438 Victoria Street
Darlinghurst NSW 2010
T: (02) 8382 6622
F: (02) 8382 6602
Biography
Dr Alina Stoita is a gastroenterologist and hepatologist with special interests in early endoscopic diagnosis of gastrointestinal cancers and digestive problems.
Dr Stoita has expertise in endoscopy, colonoscopy, capsule endoscopy and endoscopic ultrasound. She puts emphasis on providing cutting edge diagnostic and endoscopy skills and developing warm, good relationships with her patients.
Alina graduated from University of New South Wales with honours and trained at St Vincent's Hospital and Prince of Wales Hospital. She undertook further training in advanced endoscopy and endoscopic ultrasound at University College in London and Royal Infirmary Hospital in Edinburgh.
She has published extensively in peer reviewed journals on pancreatic tumours, endoscopic ultrasound and capsule endoscopy. She enjoys teaching medical students and has been an Associate Lecturer at UNSW Faculty of Medicine since 2003.
Dr Stoita consults in St Vincent's Clinic and performs procedures in St Vincent's Private and Public Hospital.